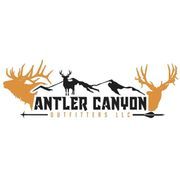 Elk hunts
Elk hunts at Arizona, United States, Arizona (AZ) is a Big Game hunt on

public land

that starts on August 1st until December 10th.Costs from 

$3600

 to 

$6900

.We are hunting Elk and Rocky Mountain Elk.
Description
Fully guided bull or cow Elk hunts in az units 1, 27, 3c, 2a b & c,3a,b,c, 9, 10, 22, 23 for lucky draw applicants we will strive to assist you in harvesting your Az bull of a lifetime! And make your trophy or meat hunt as memorable as possible!
Pricing Details
Discounted rates for military, youth 18 and younger and 65+
Terms & Conditions
NoN refundable deposit will go forward for a future hunt
Breakdown
From August 1st to December 10th
Accommodate Disabled Clients?