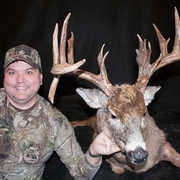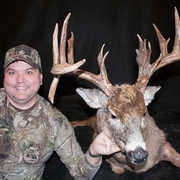 British Columbia Single Species and Combo Hunts
British Columbia Single Species and Combo Hunts at British Columbia, British Columbia (BC) is a Big Game Hunt.We are hunting

Bear, Sheep, Brown Bear, Moose, Caribou, Thinhorn Sheep, Mountain Goat and Grizzly

.
Description
You can read more about our B.C. hunts, camp and hunting area on our website. Also, please see our website for specific dates and prices.
Pricing Details
2015 British Columbia Hunting Prices
Moose or Mountain Caribou: $12,900 -Mountain Goat as Primary Species: $11,900
Add a second or third species: $5,500 each
Grizzly as an add-on: $10,000 trophy fee and $1,050 royalty
Grizzly: $15,900 plus $8,000 trophy fee
Stone Sheep: Please contact us for pricing
Terms & Conditions
Please note that hunt price does not include your license fees, government royalty, taxes and charter. After your hunt, you may apply for a refund for the Goods and Services Tax (GST) from the government. You will also be responsible for round-trip airfare and two hotel nights on either end of your stay. Please also come prepared with your own weapon and ammo. Your Canadian Temporary Firearms Registration will cost $40 (CA). All hunters will also be required to pay the $200 GOABC fee.
Tipping: The cost of your hunt does not include gratuities. Tipping is not mandatory but it is customary to tip your guide about 5-10% of the cost of your hunt, if you feel they worked hard for you.
Deposits: are non-refundable, so we suggest travel cancellation insurance in the event that you cannot show up for your hunt.
Meat Processing and Taxidermy: is not included in the cost of your hunt. The paperwork required to ship your trophy is done by an independent taxidermist. Due to the remoteness of our area, it can be very expensive to transport the meat home. This is done at the Client's expense. Please inform us well in advance if you plan to take your meat home. We do not butcher meat and this will be your responsibility.
Wounding Policy: Trophy fees are due on wounded game.
Breakdown
Bear, Sheep, Brown Bear, Moose, Caribou, Thinhorn Sheep, Mountain Goat, Grizzly
Accommodate Disabled Clients?