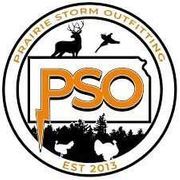 Rio Grande Turkey
Rio Grande Turkey at Prairie View, Kansas (KS) is a Big Game hunt on

private land

that starts on April 1st until May 31st.Costs from 

$975

 to 

$1300

.We are hunting Wild Turkey and Rio Grande Wild Turkey.
Description
Full blooded Rio Grande Turkey hunts available in North Central KS. 100% success rate over the last 3 seasons on first bird harvest. Our turkey hunts consist of multiple methods on trying to harvest you a big tom. Whether it's shotgun or archery hunting we can guarantee you it will be an adrenaline pack hunt with multiple opportunities at our big Kansas thunder chickens!
Pricing Details
Rio Grande Turkey $975 (3 Full Days / 2nd Bird $325)
All prices are set per person. All Accommodations unless listed. Not Included: Hunting Lic. & Game Tag(s) Groups receive discounts (4 and up) (max of 5)
Terms & Conditions
Payment Information
50% Deposit required to hold dates non-refundable
Additional payment not required until you arrive for your hunt.
Upon booking, deposits are required before any dates will be held. First come first serve.
Credit cards, Cash, and Checks only (Cards will have added 5% for process/tax fees)
Cancellation Policy
Cancelled hunts are not refunded, but a replacement may be found
Deposits can be moved up to 1 full season
Gratuities
Breakdown
Hays Municipal Airport (HYS)
From April 1st to May 31st
Wild Turkey, Rio Grande Wild Turkey
Accommodate Disabled Clients?