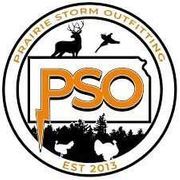 Upland Bird Hunts in Kansas
Upland Bird Hunts in Kansas at Prairie View, Kansas (KS) is a Upland Game hunt that starts on September 1st until March 31st.Costs from 

$285

 to 

$585

.We are hunting Pheasant, Partridge, Quail, Ringneck/Blue Pheasant, Chukar Partridge and Northern Bobwhite.
Description
Wild and Controlled Shooting Upland hunts in NW KS. We offer professional Pheasant, Quail, & Chukar hunts on multiple different properties that will rival anywhere else in the state. Our numbers are growing year after year and we can assure that when you book your upland hunt with us, you will not be disappointed. 2019-2020 dates are going fast so be sure to state claim and come join the PSO team! #yourexperienceourpassion
Pricing Details
Pheasant: $315
Bobwhite Quail: $250
Quail Combo: $385 (Bobwhite/Blue Scaled)
Chukar: $285
Pheasant/Quail Combo: $415
Upland Slam: $600 (pheasant, quail, chukar)-Controlled Shooting
Wild bird KS Limits
Pheasant: 4 Quail: 8 (combo of bobwhite & blue) Chukar: Non native (no limit)
Additional Birds (Controlled Shooting Only) Pheasant: $25 Bobwhite Quail: $15 Blue Scaled Quail: $20 Chukar: $20
2 Hunts = Morning/Afternoon
On our controlled shooting hunts we offer anywhere from 1 day hunts to 3 day hunts. Season runs from September 1st - March 31st Call for pricing on additional days (Full Day, 2 Day, and 3 Day Hunts)
Daily bird limits per person: Controlled Shooting Only
Pheasant: 8 Quail: 16 Chukar: 12
Discounts available on groups 3 or more and at 3 total days
*References available upon request
Terms & Conditions
Payment Information
50% Deposit required to hold dates non-refundable
Additional payment not required until you arrive for your hunt.
Upon booking, deposits are required before any dates will be held. First come first serve.
Credit cards, Cash, and Checks only (Cards will have added 5% for process/tax fees)
Cancellation Policy
Cancelled hunts are not refunded, but a replacement may be found
Deposits can be moved up to 1 full season
Gratuities
Breakdown
Hays Municipal Airport (HYS)
From September 1st to March 31st
Pheasant, Partridge, Quail, Ringneck/Blue Pheasant, Chukar Partridge, Northern Bobwhite
Accommodate Disabled Clients?