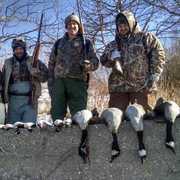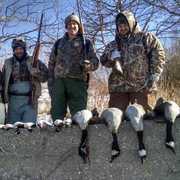 Big Game Hunt
Big Game Hunt at New York, United States, New York (NY) is a Big Game Hunt.

Costs from

 $150.00

 to

 $200.00

.

We are hunting Whitetail Deer, Wild Turkey and Deer.
Description
Early Bear Opens The Third Saturday In September In The Adirondack Mountains Include Wilderness Camping And Fishing Adventures.
Deer Are Hunted On Private Land In Central New York In Rifle Territory. Hunters Hunt On Tree Stands And Ground Blinds With Good Success. Also Long Island Bow And Shotgun Hunting.
Turkey Hunting-Fall And Spring Is Also Hunted In Central New York's Otsego County,
Pricing Details
Spring/Fall Turkey Hunting $180.00 - Single Hunter $150.00 - Each 2 Hunters $85 - Lodging with 3 Meals
Deer Hunting With Bow (Upstate) $175.00 Per Day $85 Lodging with Meals
Deer hunting on long island (bow or shotgun) $175.00
Deer hunting with rifle (upstate) $200.00 per day with minimum dates required includes lodging and meals
Deer hunting with rifle no lodging or meals $150.00 per day with minimum dates required
All rates are per person.
Transportation surcharges extra on many trips, call for details.
Terms & Conditions
50% non-refundable deposit is required for all bookings. If guide cancels, you may reschedule or receive a refund.
Prices subject to change without notice.
Breakdown
Whitetail Deer, Wild Turkey, Deer
Accommodate Disabled Clients?