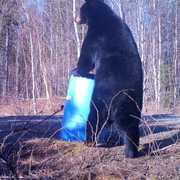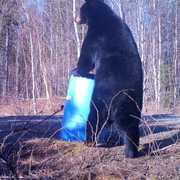 Deer, Bear, Moose Hunts
Deer, Bear, Moose Hunts at New Brunswick, Canada, New Brunswick (NB) is a Big Game Hunt.We are hunting

Bear, Deer, Black Bear, Whitetail Deer and Moose

.

Costs from

$2,250.00

to

$3,500.00

.
Description
Eastern Canada is one of the best spots in Canada to hunt giant moose. While no hunt is ever guaranteed we assure you this hunt is one of a lifetime!
Come join us in the hunt for North America's most chased big game animal, the whitetail Buck. Nictau Lodge is one of the premier black bear hunting locations on the east coast of Canada! We lease over 100,000 acres of land and run over 40 different bait locations!
When hunting for black bears with us at Nictau Lodge you will also get in some great trout fishing action on the Tobique or at our Privet Lake! There is also world class small mouth bass fishing.
Deer - all hunts are from ladder stands, ground blinds, or some shooting house's, that really make it nice when the north wind blows.
Pricing Details
DEER: Deer hunts are $2250.00 Combo hunts ONLY $3500.00
BEAR: Bear hunts: $2450.00
Combo hunts: $3500.00
MOOSE - contact for pricing
Breakdown
Bear, Deer, Black Bear, Whitetail Deer, Moose
Accommodate Disabled Clients?