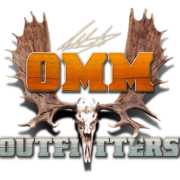 Maine Grouse, Goose, and Duck Hunts
Maine Grouse, Goose, and Duck Hunts at Maine (ME) is a Upland Game hunt that starts on October 1st until October 30th.Costs from 

$1595

.We are hunting Grouse, Snipe/Sandpiper, Ruffed Grouse and American Woodcock.
Description
Enjoy the fall colors, the sounds of falling leaves, and the fresh scent of the fir and balsam as you stroll along gravel roads hunting ruffed grouse and woodcock. Well trained pointers and retrievers help ensure success and provide hours of entertainment while upland bird hunting.
Northern Maine offers some of best covers for grouse and woodcock anywhere since birds face less pressure than even in Southern Maine. Expect 10 to 25 flushes per day depending on weather.
Back at camp, be entertained by the sight and sounds of eagles flying in search of their next meal, or a bull moose in hot pursuit of a cow.
Duck hunting is also available at this time.
Pricing Details
$1,595 plus 9% sales tax; includes 3 nights lodging and meals and 2 1/2 days guided hunting with a dog.
License fee is $46 for nonresident small game three day hunt or $74 for season. Additional nights at $500 per night; observer at $200 per night.
Terms & Conditions
Reservation Policy:
A 50% deposit is required to confirm dates. Some trips, arranged more than a year in advance, only require a 25% deposit. In this case, another 25% deposit is due in January the year of the trip. Balance is due 30 days prior to the trip check-in date. The Maine Bear Hunt Over Bait balance is due by June 30 of the year of the hunt.
OMM Cancellation Policy:
All deposits and downpayments are completely non-refundable for any reason including, but not limited to weather, travel delays, illness, family or business emergencies, loss of income, early departure or late arrival, etc. Clients are advised to purchase trip insurance. Date changes may be available at our sole discretion and are subject to a 10% rebooking fee.
OMM reserves the right to cancel any trip prior to departure or to refuse any person as a member of any trip, in which case, OMM shall make a full refund which will constitute final and complete settlement with Client. Client acknowledges that all quoted rates, prices and fees are subject to change without notice and Client agrees to pay the same as a condition of proceeding with trip or have the option to cancel with full refund.
Breakdown
Northern Maine Regional Airport at Presque Isle (PQI)
From October 1st to October 30th
Grouse, Snipe/Sandpiper, Ruffed Grouse, American Woodcock
Accommodate Disabled Clients?