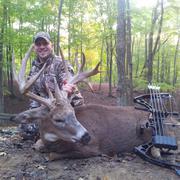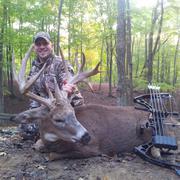 Javelina, Peccary, Wild Boar Hunt
Javelina, Peccary, Wild Boar Hunt at Ohio (OH) is a Varmint Hunt.We are hunting 

Wild Pig

.

Costs from

 $525.00

 to

 $900.00

.
Description
Sporting comfortable accommodations right in the hunting area itself, the Double D provides the best trophy available at a fraction of the cost of a safari. What's more, there are no trophy fees, no guide fees, free skinning, free quartering of meat, free field dressing, a walk in cooler, and attentive personal service for every aspect of your stay.
There are several different methods of hunting: ground stand, tree stand, still or stalk. So whether you're using a rifle, bow, handgun, or muzzle loader, you're practically assured of taking home "the big one". And remember, "no game, no pay!"
Pricing Details
Javelina/Peccary $900
Wild Boar $525
Terms & Conditions
A $50.00 deposit is required per hunter. You must advise us of any females accompanying your group for we have limited private rooms. Deposits are not transferable or refundable. Deposits may be used to reschedule (within 12 months) and will be deducted from your hunt. Cancellations within 7 days of your hunt or "No Show" will forfeit your deposit. Checks, money orders, PayPal, and credit cards can be used to make your deposit. We can accept credit card payments over the phone.
Note: Fifty Percent (50%) money down is required on all special orders.
Breakdown
Accommodate Disabled Clients?