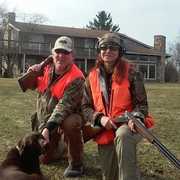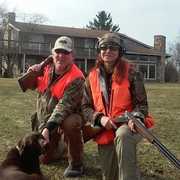 Coyote Hunt
Coyote Hunt at New York (NY) is a Varmint Hunting Hunt.We are hunting Coyote.
Description
Comprised of more than 3000 acres, our land will offer both the experienced and new hunter a variety of hunting environments with a choice of 250 tree stands and ground blinds (link). Our hunters will hunt out of comfortable metal stands and blinds which include: double-wide stands, single shooter stands, 360 degree shooting stands, enclosed box blinds, wooden bench stands, metal platform stands, custom made blinds and tent blinds. All are strategically placed to provide our hunters with the best opportunities.
Pricing Details
2 Night, 2 day hunt $1,200
Hunt includes lodging at the luxurious Stuyvesant Manor, all meals, licensed guide, and bait.
Breakdown
Accommodate Disabled Clients?