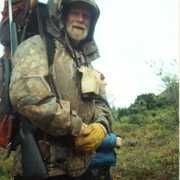 Predator/Varmint Hunt
Predator/Varmint Hunt at Alaska (AK) is a Varmint Hunting hunt.We are hunting Fox, Lynx, Arctic Fox, Red Fox and Canada Lynx.
Description
Each hunt is scheduled for 1 or 2 hunters/guide. Generally 2 or 3 of us are in attendance for each booking of 2 or more hunters.
For pricing details contact the Outfitter!
Terms & Conditions
DEPOSITS: All bookings confirmed with 1/2 down & balance 90 days in advance of your 1st day booked. NON-HUNTING Companions - $500/day/person Trophy Fees to be paid in US Cash or US Traveler's Checks at the lodge before departing.
Breakdown
Fox, Lynx, Arctic Fox, Red Fox, Canada Lynx
Accommodate Disabled Clients?