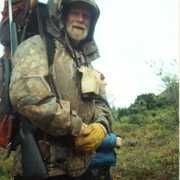 Porcupine Hunt
Porcupine Hunt at Alaska (AK) is a Furbearer hunt.We are hunting Porcupine and North American Porcupine.
Description
Each hunt is scheduled for 1 or 2 hunters/guide. Generally 2 or 3 of us are in attendance for each booking of 2 or more hunters.
For pricing details contact the Outfitter!
Breakdown
Porcupine, North American Porcupine
Accommodate Disabled Clients?