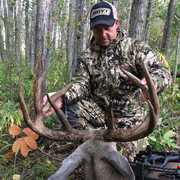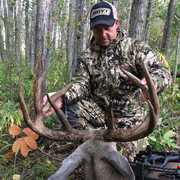 Coyote Hunt at Alberta (AB) is a Varmint Hunt.We are hunting 

Coyote

.
Description
In Alberta's agricultural lands, there is an extremely high population of coyotes with no limits on the number of coyotes you can harvest. This is a proactive coyote hunt with plenty of calling and lots of coyote activity. Coyote hunting typically produces 100% opportunity with variable shot opportunities daily. While bow hunters looking for a challenge are welcome, rifle and muzzleloader hunters generally enjoy superior success.
For coyote hunting at its finest, join us for a 3 or 6 day coyote hunting adventure. Your comfort and success are our top priority. With excellent accommodations, outstanding meals, state-of-the-art equipment and knowledgeable/professional guides, we pride ourselves in producing nearly 100% opportunity each day.
Pricing Details
Coyote Hunting December - March 3 day hunts (6 day hunts available) $1,750.00
Whitetail deer hunting, black bear hunting & coyote hunting prices include: Meals, accommodation, guiding service and pick-up and drop-off from Edmonton International Airport. - taxidermy and packaging of meat are not included in the hunt costs and will be at hunter expense
Terms & Conditions
Booking a Hunt All hunt costs are in US funds 50% deposit is required upon booking. All deposits are non refundable (see cancellation policy below) Final payment is due 30 days prior to hunt date. All prices are subject to applicable federal goods and services taxes Whitetail and Black Bear hunts are subject to a wound fee
           Cancellation                policy: VNO reserves the right                to cancel this contract at any time. If VNO is unable to participate                on the dates chosen, deposits will be refunded. 
           If you are unable to make the hunt for any reason and need to cancel                the hunt your deposit will be non-refundable. You may find an alternate                hunter to take your place at the full price of the hunt, in which                case VNO will refund 90% of your deposit and retain 10% as an administration                fee.

Breakdown
Accommodate Disabled Clients?