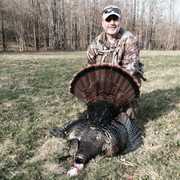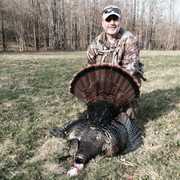 Big Game Hunt
Big Game Hunt at New York (NY) is a Big Game Hunt.We are hunting Whitetail Deer, Wild Turkey and Deer.
Description
• Guided Hunts for Big and Small game in the Catskill Mountains of NYS. • Comfortable Lodging • Personal Guide Service • Decoys, Scents, and Callers for Turkey and Deer • Stands for Gun and Bow Hunting • Professional knowledge of preparing your trophy for the Taxidermist and Butcher • Transportation: 4-Wheel Drive where needed • Fishing gear and tackle • Motor Boat where applicable.
Pricing Details
NYS Hunting Guide Service $500.00 Per Hunt/Person - 2 Day Exclusive
Breakdown
Whitetail Deer, Wild Turkey, Deer
Accommodate Disabled Clients?