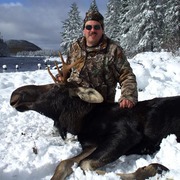 Fly-in Fishing Trips
Fly-in Fishing Trips at Québec (QC) is a Fishing trip.We are fishing Perch, Pickerel, Walleye and Northern Pike.
Description
All of your fishing lakes offer fantastic walleye and pike fishing. With both amount and size you will be surprised of the quality of the fishing.
Pricing Details
Fishing packages on Gouin reservoir 4-5 days: 945,00 $ 7 days: 995,00 $
Fishing packages on private lakes 4-5 days: 945,00 $ - 1090,00 $ 7 days: 995,00 $ - 1145,00 $
Vip Fishing package for Paskagama's River 4-5 days: 1145,00 $ 7 days: 1195,00 $
All price is per person Taxes aren't included Deposit of 300$ is required Groups of 8 or more : 1 person free of charge! Little Benny's price is higher due to distance but Satellite phone is included Catch and Release: You can eat at the fisherman's cabin
Breakdown
Perch, Pickerel, Walleye, Northern Pike
Accommodate Disabled Clients?