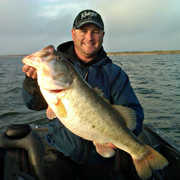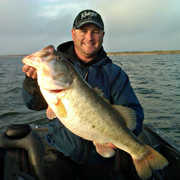 Guide Fishing Trip
Guide Fishing Trip at Alba, Texas (TX) is a Fishing trip.

Costs from

 $300.00

 to

 $575.00

.

We are fishing Bass, Largemouth Bass and White Bass.
Description
Artificial lures furnished at no additional cost Rods and reels furnished upon request Individual, group, and corporate trips Instructional trips Beginners or experienced anglers Children welcome Accommodations arranged upon request Book early to insure the availability of the date of your choice
All lures will be furnished at no additional cost. I can furnish rods and reels if needed, but I highly recommend bringing your own if possible. There is no additional charge for the use of my rods and reels, but I do ask that you replace any equipment if they are damaged during your trip. Please let me know in advance if you will need to use my equipment.
Pricing Details
Full Day (9 hours) $450.00 1 or 2 guests $575.00 3 guests Extended Half Day (7 hours) $375.00 1 or 2 guests $475.00 3 guests
Half Day (5 hours) $300.00 1 or 2 guests $375.00 3 guests
Terms & Conditions
Deposit (Required within 2 weeks of booking ***) $ 150.00
*** If your deposit is not received within two weeks of booking, the date(s) may be reopened to other clients. Please let me know if you have any questions about this policy.
Breakdown
Bass, Largemouth Bass, White Bass
Accommodate Disabled Clients?
Spin Casting, Bait Casting