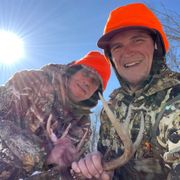 Lake St. Clair Fishing
Lake St. Clair Fishing at Harrison Township, Michigan (MI) is a Fishing trip that starts on April 1st until October 31st.Costs from 

$350

 to 

$1100

.We are fishing Bass, Perch, Pickerel, Smallmouth Bass, Yellow Perch, Walleye and Muskellunge.
Description
As soon as the ice goes out in the spring the Flatsman Charter team starts vertical jigging for trophy Walleye in the Detroit River and St. Clair River. Large tournament winning Walleye are common this time of year. When summer arrives we start chasing what put Lake St. Clair on the map – Smallmouth Bass and Muskie!!! Lake St. Clair is world renown for quantity and quality of these fun to catch freshwater sportfish. Nowhere in the US will you find a better place for a walleye, bass or muskie charter, and we know where to find them. Our up-to-date, quality equipment will reassure you that we offer the safest, most comfortable, and most productive walleye, bass, and musckie charter services on Lake St. Clair.
Pricing Details
32' Wellcraft Coastal
Bass, Perch, And Walleye trips 6Hrs $600.00 $100.00/Person After 4 up to 6
Musky 8hrs $800.00
Musky 6hrs A.M. or P.M. $600.00
Bass/Musky Combo 10 Hrs $1100.00
20' Lund Alaskan
Walleye Jigging up to 3 people $350.00 $50/person after 3, up to 6
Terms & Conditions
We will accept Cash, Business Checks, and all major Credit Cards. There will be a 3% surcharge for credit cards.
Breakdown
Detroit Metropolitan Wayne County Airport (DTW)
From April 1st to October 31st
1/2 Day, All Day, Multi-Day
Bass, Perch, Pickerel, Smallmouth Bass, Yellow Perch, Walleye, Muskellunge
Accommodate Disabled Clients?
Trolling, Bait Casting, Spin Casting