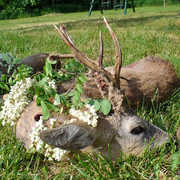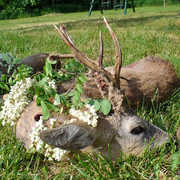 Romanian Brown Bear Hunts
Romanian Brown Bear Hunts at Bihor, Bihor (05) is a Big Game Hunt.We are hunting Brown Bear and Bear.
Description
In Romania, in the Carpathians lives the best brown bear population from Europe.
Pricing Details
3 days of hunting, 4 days of full board in the area,organisation fee, guide 1:1, transportation in the area,cleaning of the skin and skull
In the price are not included: trophy fees,transfer from the airport to the area,interpreter,alcoolic drinks and tips.
1.400 €/hunter
Breakdown
Accommodate Disabled Clients?