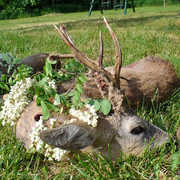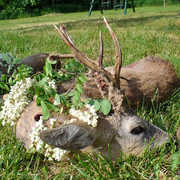 Romanian Predator Hunts
Romanian Predator Hunts at Romania is a Varmint Hunting Hunt.We are hunting Gray Wolf, Lynx and Fox.
For detailed description contact the Outfitter!
Pricing Details
In Romania is possible to hunt at the following predators:
Wolf (Canis lupus) 500 € Lynx (Felis lynx) 1.000 € Wild cat (Felis sylvestris L.) 150 € Fox( Vulpes vulpes) 50 € Martin (Martes martes or Martes foina) 50 €
Breakdown
Accommodate Disabled Clients?