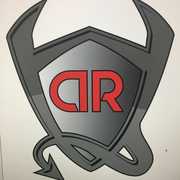 Axis Deer Hunt
Axis Deer Hunt at Sonora, Texas (TX) is a Exotic/Safari hunt on

private land

that starts on January 1st until January 1st.Costs from 

$400

 to 

$3000

.We are hunting Deer and Chital.
Description
If you are looking for a hunt to shake things up a bit, this is the one for you! While offering hunts out of blinds, we love to get out on our feet to stalk these beasts. Axis have a varied breeding cycle buck to buck, but we have found that our peak rutting season runs from about mid-May to the end of July. Axis bucks have a roar during the rutting season that we use as a sort of "hear and stalk" hunting method. Axis are an exotic and there are always bucks with hard horns, so, while trying to do the bulk of these hunts during our peak rutting season, we do book hunts year round to fit your scheduling needs. They also make a great add-on to any hunting package you have already booked!
Pricing Details
Management Axis Hunt:
Buck (when available) $ Dependent on buck
Doe $400
Axis Hunt: ( -$500 with a whitetail or -$250 with a Turkey) $3000
Terms & Conditions
Payment Information
Hunt Packages are non-refundable
Need a down payment to reserve your dates
Cancellation Policy
No rain checks unless schedule permits
Cancelled hunts are not refunded, but a replacement may be found
Gratuities
Customary, but not required
Guides: 15-20% of the hunt price
Cook: $50 per guest
Breakdown
San Antonio International Airport (SAT)
From January 1st to January 1st
Accommodate Disabled Clients?