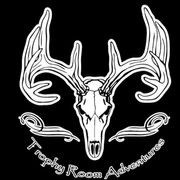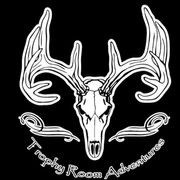 Ohio Whitetail Deer & Turkey Hunts
Ohio Whitetail Deer & Turkey Hunts at Hillsboro, Ohio (OH) is a Big Game Hunt on 

private land

.We are hunting 

Deer, Whitetail Deer, Wild Turkey, Coyote and Eastern Wild Turkey

.

Costs from

 $600

 to

 $3,000

.
For detailed description contact the Outfitter!
Pricing Details
2020 Semi-Guided Trophy Whitetail Pricing: Opening Week                                                                   
$1,800.00
Early Season Bow( 3 week span)                                                   
$1,800.00                                                          
Rut Bow ( Halloween- 3rd week in Nov)
$2500.00
Youth Gun Weekend **Includes one Chaperone and One Youth Hunter. **
$1,200.00
Late Season Bow  (End of Gun week thru end of season)                         
$1,000.00        No meals, lodging only!
Gun Week 3 day Hunts 
Mon- Wed. $2200.00                                                                               
Fri -Sun  $2000.00
Two Day Gun                                                                                                    
$1,200.00
Late Muzzleloader --Jan. season Four Day Season
$2,000.00
Fully Guided Hunts on Select Farms.
These hunts will take place on Select farms where only TRA owners and Guides have been able to hunt in the past. These farms have been extensively managed and therefore will require you to have a Guide/Cameraman with you in order to be able to Hunt these farms. The Min size will also be slightly bigger than our Semi Guided Hunts at 140 inches Min. All Hunts on these farms will be videoed by your guide and you will be given a personalized Video upon request.  Lodging and Nightly Meal is included.
Bow  5 days   $3000
Gun 2 day Weekend Hunt    $2000
Gun 3 Days   $3000
Gun 5 days $4500
Late Ml 4 days $3000
Ohio Spring Turkey Hunts: (ask about Kentucky and NC hunts as well.)
Min Group size of 3, You will be the only Group in Camp 10 farms,2000 acres.
3 days,2 birds, either Mon-Wed or Fri - Sun during season. Lodging included
$600 Unguided / $950 Guided
Spring Turkey hunts do not include meals 10 Hunters Max in Camp at all times All hunts are 5 days, lodging and meals included unless otherwise stated, No Meals on Bow Hunts after gun season
Special Group Discount: We have found that camp runs a lot smoother if everyone knows each other.
Groups of five or more people will receive a $200 discount per person on 5 day hunts.
Groups of ten or more people will  receive a $300 discount per person on 5 day hunts. This constitutes buying out the camp.
Terms & Conditions
Payment Information
min of 25% to book, 3 easy payments scheduled to be paid in full 60 days prior to the hunt.

Hunt Packages are non-refundable

Packages booked within 30 days of the hunt must be paid fully at the time of booking

Credit cards subject to a 3% fee. Cash , pay pal and checks accepted
Cancellation Policy
No rain checks unless schedule permits
Cancelled hunts are not refunded, but a replacement may be found
Gratuities
Customary, but not required
Guides: 10-15% of the hunt price
Cook: $50 per guest.
Breakdown
Cincinnati, Cincinnati Municipal Airport Lunken Field (LUK)
Deer, Whitetail Deer, Wild Turkey, Coyote, Eastern Wild Turkey
Crossbow, Handgun, Shotgun, Bow, Muzzleloader, Rifle
Accommodate Disabled Clients?