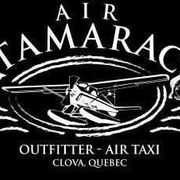 Fly in fishing Trip
Fly in fishing Trip at La Tuque, Québec (QC) is a Fishing trip that starts on May 18th until September 20th.Costs from 

$580

 to 

$1455

.We are fishing Trout, Perch, Pickerel, Brook Trout, Walleye and Northern Pike.
Description
The mission of our fly-in fishing lodge is to take you aboard our own seaplanes to the best fly in walleye fishing in Quebec and trophy northern pike fishing. our newest addition, Lake Sauterelle, will bring you to a little paradise for Brook Trout with is deep water and many lakes accessible. With four seaplanes, we will fly you to the top Québec walleye fishing destination. A fishing trip to Gouin Reservoir, Lake Hebert or Lake Charlotte will convince you: We offer the finest fly-in fishing in Canada! We are member of the Quebec Outfitter Federation. The walleye fishing and northern pike fishing quality that we offer is well renowned while the quality of our cabins and equipments stay unparalleled for a fly-in fishing destination. With departures out of Clova, Quebec, we will offer you a walleye fishing trip or a trophy Northen Pike fishing trip that will really exceed your expectations! For Brook Trout fishing, head North to Sainte-Anne-du-Lac, where we will bring you aboard our s
Pricing Details
Prices in CAN$. Contact us.
Terms & Conditions
Give us a call or consult our website for more details.
Breakdown
Montreal / Pierre Elliot Trudeau International Airport, Que (YUL)
From May 18th to September 20th
Trout, Perch, Pickerel, Brook Trout, Walleye, Northern Pike
Accommodate Disabled Clients?
Trolling, Fly Fishing, Spin Casting