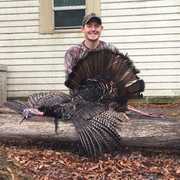 Hug Hunting
Hug Hunting at Okeechobee, Florida (FL) is a Varmint Hunting hunt that starts on January 1st until December 31st.Costs from 

$250

 to 

$450

.We are hunting Wild Pig.
Description
Cast and Blast Outfitter's offers hog hunting on over a thousand acres of private ranch land in Okeechobee. Hogs are classified as a nuisance animal and have overrun South Florida, so you will have your pick of the boar or sow you want! We offer both meat hogs and giant trophy hog hunts that accommodate hunters of any level!
Meat Hog Hunt..............$250 Trophy Hog Hunt...........$450
Breakdown
Palm Beach International (PBI)
From January 1st to December 31st
Accommodate Disabled Clients?