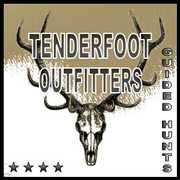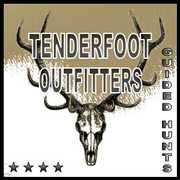 Winter Predator Hunts
Winter Predator Hunts at Gunnison, Colorado (CO) is a Varmint Hunt that starts on December until February.We are hunting 

Fox, Lynx, Coyote, Red Fox, Bobcat and Mountain Coyote

.
Description
Due to the increasing number of predators in the area, and a growing interest in predator hunting, we are now offering winter predator hunts. Our area is loaded with coyotes, and the occasional red fox and bobcat, that we entice into rifle and shotgun range with electronic callers and a wide assortment of mouth calls. These hunts are fast paced, thrilling, and sure to get the adrenaline flowing.
We offer 8-9 hour day hunts on public and private land using pickups and ATVs to access the calling areas.
Hunts run from December 1st - February 28th and include a guide/caller, transportation, a sack lunch, and snacks. The required Colorado small-game license will also allow you to hunt a variety of rabbits, prairie dogs, and ravens.
The coyote is one of the main predators of deer fawns and elk calves in the area, so come harvest some coyotes and save a deer and elk!!
Pricing Details
WINTER PREDATOR HUNTS 1 hunter - $300.00 per day 2 or more hunters - $250.00 per person/per day
Cost does not include license

Cost does not include lodging and meals

Youth to age 16 - 10% off

Cost does not include gratuities

Colorado Small Game License * 1 Day - $16.75 Additional Day - $5.06 per day Youth under age 18 - $1.26 Required Habitat Stamp - $10.00
Terms & Conditions
Payment Information
Advance reservations are the only way to guarantee a hunt. A signed contract and deposit will hold a hunt.
We accept cash, personnel check, Money Order or Cashier's Check. Sorry, no credit cards.
Cancellation Policy
In the event the client terminates the contract the deposit is non-refundable.
Suggested Gratuities
Customary, but not required
Guides: 5% - 10% of hunt price
Breakdown
From December to February
Fox, Lynx, Coyote, Red Fox, Bobcat, Mountain Coyote
Accommodate Disabled Clients?