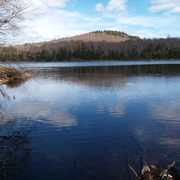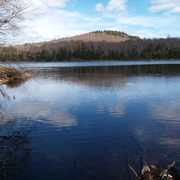 Adirondack Whitetail Deer Hunting in New York
Adirondack Whitetail Deer Hunting in New York at Wanakena, New York (NY) is a Big Game Hunt on

public land

that starts on September 27th until December 2nd.

Costs from

 $700.00

 to

 $1,400.00

.

We are hunting Whitetail Deer and Deer.
Description
The Adirondacks is one of the few places in the east where you can still experience a true backcountry hunt. The large tracts of thick timber and rugged terrain; make for a very challenging yet rewarding hunt. bring your walking shoes and join us in a wilderness camp.
we offer fully guided, semi- guided, and drop camp hunts out of our wall tent camp, or local motel or B&B.
These are 7 day trips, with 5 days of hunting. All meals are included when hunting out of the wall tent camp. We will be accessing camp by canoe and will be hunting on foot each day. We have found that drives and wind bumps are often the most effective way to hunt. Be prepared to be out all day, and to walk 10+ miles. Please take your physical fitness seriously before coming on this trip.
Pricing Details
drop camp: $1,000 per week/ per group
semi-guided: $700.00 per week/ per hunter Fully guided: $1,400.00 per week/ per hunter
Terms & Conditions
Payment Information
Trips booked within 30 days of the hunt must be paid fully at the time of booking
50% non-refundable deposit is due at time of booking
Cancellation Policy
No rain checks unless schedule permits
Cancelled hunts are not refunded, but a replacement may be found
Gratuities
Customary, but not required
Guides: 15-20% of the hunt price
Breakdown
Syracuse Hancock International Airport (SYR)
From September 27th to December 2nd
Accommodate Disabled Clients?
Bow, Rifle, Shotgun, Muzzleloader, Handgun