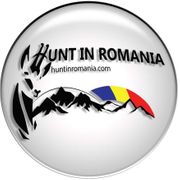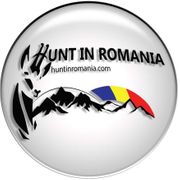 Roe Buck Hunting in Vrancea County
Roe Buck Hunting in Vrancea County at Adjud, Vrancea (40) is a Big Game Hunt on

private land

that starts on May 19th until October 30th.We are hunting Roe Deer, Deer and Eastern Roe Deer.
Description
We are pleased to offer the opportunity for you to stalk these little beauties in the stunning scenery of Carpathian Mountains, Romania. With representative and medal heads present on our wild grounds, the stalking takes place across challenging, yet beautiful terrain. Romania proves itself a formidable trial for any experienced hunter, providing you with a hunting achievement you will be proud of for years to come. The hunting of the Roe buck in Romania can be performed by various methods like still-hunting, chasing of the Roe buck in the mating period and also the calling. The Roe buck trophy consist of the horns with he skull or part of it. The peak trophies are up to 211.67 CIC points and the first 10 trophies are over 176 CIC points.
Pricing Details
We 1100 euro plus trophy fees of the roebuck . Roebuck fees: <300 grams : 300 euro 301-350 : 350 euro 351-400 : 450 euro 401-450 : 550 euro 451-500 : 700 euro 501-550: 1000 euro
550 : 1800 euro + 30 euro/gram wounded and not recovered 500 euro Accommodation : (url removed)
Terms & Conditions
In this prices you have All inclusive:
transportation from and to airport
transportation to the field
3 meals per day
insurance
ph
drinks
hunting authorization
trophy preparations (boiled the trophy and whitening) Not included :
rifle - 100 euro per day per hunter
ammo is 60 euro per box of 20 pcs
Price Includes
Transport on territory
Transfer from/to airport
Guiding by PH
Field trophy preparation
Trophies
Hunting license
Breakfast
Lunch
Dinner
Snacks
Tea/Coffee
Planning a hunting ground (hotels, huts, tents and camouflage towers, decoys, callers and other)
Terms of Payment
Deposit: 50% based on trip price
Final payment: 7 days before arrival
Cancellation
When the client cancels the hunt, no deposits will be refunded.
In the unlikely event AVPS Tomis cancels the hunt due to extraordinary reasons, the complete deposit will be refunded to the client.
Balance of package price to be paid before departure from Romania.
Trophy fees for animals taken on top of the booked package to be paid in cash or the end of the Hunting before departure.
Price DOES NOT include
Drinks
Trophy shipment
Recording in full HD video and pictures of the hunt
Gratuities
Everything else what not mentioned under "the price includes"
Breakdown
From May 19th to October 30th
Roe Deer, Deer, Eastern Roe Deer
Accommodate Disabled Clients?