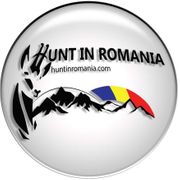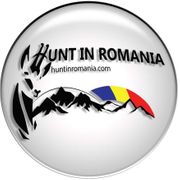 Chamois Hunting in Carpathian Mountains
Chamois Hunting in Carpathian Mountains at Viștea, Judeţul Braşov (09) is a Big Game Hunt on

private land

that starts on September 1st until December 15th.

Costs from

 $1,238.00

 to

 $9,000.00

.

We are hunting Chamois and Carpathian Chamois.
Description
Chamois (rupicapra rupicapra): the name of the chamois generically refers to both genders. The male is called the he-chamois; the female chamois and a chick up to 10 months is called hen. In the Romanian Carpathian Mountains, the biggest chamois in the whole word can be found; the chamois in Romania can only be found in the Carpathian Mountains area. The world record of 141.1 CIC points was awarded to Romania in 1937, as well as 7 of the top 10 trophies of the world. Since 1990, more trophies with more than 120 CIC points have been awarded, but the most common and most popular were more than 110 CIC points for he-chamois and over 105 CIC points for chamois. The male length of the trunk with the head is 110-130 cm, the height at the withers 70-80 cm and the weight between 40 and 60 kg alive. Breeding season is between September 10 – October 10 ranging with altitude and weather. Hunting is carried out by stalking, this type of hunting offering the opportunity to enjoy the wild nature of
Pricing Details
Package off the hunting Chamois is 1100 euro + Trophy Price List
Trophy C.I.C Points EURO EURO/C.I.C POINT up to 95 1,560 95.1 – 100 1,560 62 100.1 – 105 (Bronze) 1,920 125 105.1 – 110 (Silver) 2,520 185 over 110 (Gold) 3,360 255 Abnormal trophies 1,550 Wounded and not recovered 1,500
Terms & Conditions
In this prices of 1100 euro + trophy fees you have All inclusive:
3 days full hunt
4 days accommodation
transportation from and to airport
transportation to the field
3 meals per day
insurance
ph
drinks
hunting authorization
trophy preparations (boiled the trophy and whitening) Not included :
rifle - 100 euro per day per hunter
ammo is 60 euro per box of 20 pcs
Price Includes: Transport on territory Transfer from/to airport Guiding by PH Field trophy preparation Trophies Hunting license Breakfast Lunch Dinner Snacks Tea/Coffee Planning a hunting ground (hotels, huts, tents and camouflage towers, decoys, callers and other)
Price DOES NOT include: Drinks Trophy shipment Recording in full HD video and pictures of the hunt Gratuities Everything else what not mentioned under "the price includes"
Terms of Payment: Deposit: 50% based on trip price Final payment: 7 days before arrival
Cancellation: When the client cancels the hunt, no deposits will be refunded. In the unlikely event AVPS Tomis cancels the hunt due to extraordinary reasons, the complete deposit will be refunded to the client. Balance of package price to be paid before departure from Romania. Trophy fees for animals taken on top of the booked package to be paid in cash or the end of the Hunting before departure.
Breakdown
From September 1st to December 15th
Chamois, Carpathian Chamois
Accommodate Disabled Clients?