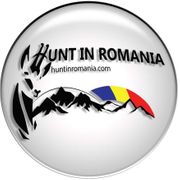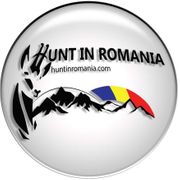 Brown Bear Hunting in Carpathian Mountain
Brown Bear Hunting in Carpathian Mountain at Gura Teghii, Judeţul Buzău (11) is a Big Game Hunt on

private land

that starts on November 1st until May 15th.

Costs from

 $7,443.00

 to

 $20,000.00

.

We are hunting Brown Bear and Bear.
Description
Brown bears (ursus arctos) have a large global distribution which reflects their ability to adapt to a variety of habitats. With almost 70% of Europe's total population of the brown bear, Romania is without doubt European Capital of Brown Bear; here you can hunt in the wild Carpathian Mountains, and also have a lifetime experience. In 1985, Romania exceeded its own world record for the brown bear fur with a trophy of 687,79 CIC points. They are amongst the largest living carnivores and can grow to an enormous size, male body length is between 217-260 cm, height at withers 110-135 cm and up to 450kg, and females to 400kg, with the biggest on record being caught in Romania weighing 480kg. Adult males tend to be on average 8 to 10% larger than females. They have good hearing, an excellent sense of smell and can live for up to 30 years. Breeding season of the brown bear is from April to June. The spread of the brown bear in Romania is in the hills and mountains. However, when hunters ventu
Pricing Details
Package of the hunting Brown Bear is 1100 euro + Trophy Price List Trophy Price List – Brown Bear Trophy C.I.C Points EURO EURO/C.I.C POINT Up to 350 5500 351 – 400 8400 Over 401 8500 + 62 per point Wounding- bear not found 5000
The price includes: 4 days guided hunting 1:1 5 days accommodation with full board Romanian Hunting License Assistance throughout the hunting Planning a hunting ground (holes, huts, tents and camouflage towers, decoys, callers and others) Return transfers between the airport and the hunting district All transport in the hunting district Export licenses will be optain in 1 month Trophy preparation 4-5 month (skin carpet plus skull)
The price does not include: Trophy Fees Shipment of trophies home Recording in full hd video and pictures of the hunts (extra costs) Drinks, gratuities and everything else not mentioned under "the price includes"
Terms & Conditions
Terms of Payment: Deposit: 50% based on trip price Final payment: 7 days before arrival
Cancellation: When the client cancels the hunt, no deposits will be refunded. In the unlikely event AVPS Tomis cancels the hunt due to extraordinary reasons, the complete deposit will be refunded to the client. Balance of package price to be paid before departure from Romania. Trophy fees for animals taken on top of the booked package to be paid in cash or the end of the Hunting before departure.
Breakdown
From November 1st to May 15th
Accommodate Disabled Clients?