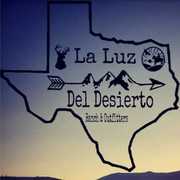 Mule Deer Hunt in Texas
Mule Deer Hunt in Texas at Texas (TX) is a Big Game hunt on

private land

.Costs from 

$500

 to 

$10000

.We are hunting Deer and Mule Deer.
Description
Mule Deer Hunts will take place on our private owned ranch located in the rugged mountains of South West Texas next to the beautiful Rio Grande located in the Big Bend Area. We offer a true fully guided spot and stalk hunt where we will be hunting low fence free range mule deer, we have strict limit of hunts every year to keep pressure on the game to a minimum, from management bucks to trophy bucks our guides will always go the extra mile to make your hunt successful, and a true hunt of a lifetime!
Pricing Details
Price: *[Management Buck= $2,500.⁰⁰ - $3,000.⁰⁰] [150+" Buck= $3,500.⁰⁰] [160+" Buck= $4,000.⁰⁰][170+" Buck= $4,500.⁰⁰] [180+" Buck= $5,500.⁰⁰] [190+" Buck= $6,500.⁰⁰] [200+" Buck= $8,000.⁰⁰]
*[Bow Season: Sep. 28, 2019 - Nov. 1, 2019] *[Rifle Season: Nov. 29, 2019 - Dec. 15, 2019]
*There will be a (daily fee) of ($250.00) (Total daily fees is required as a non-refundable deposit) this includes *Lodging *Meals *Transportation * Professional Guide Services and *Game Care. (Game fee will be added once Trophy is harvested)
Deposit: Your Total Daily Fees is Required as Non Refundable Deposit.
Terms & Conditions
Payment Information
Hunt Packages are non-refundable
Packages booked within 30 days of the hunt must be paid fully at the time of booking
Total Daily Fees is Required as Non Refundable Deposit
ALL Hunters have 15 secured days from the time of booking to send their deposit, if not payed within 15 days your desired dates will be open again.
No Checks. Cash and Card only
Cancellation Policy
No rain checks unless schedule permits
Cancelled hunts are not refunded, but a replacement may be found or you may re schedule if the schedule permits.
Breakdown
Midland International Airport (MAF)
Accommodate Disabled Clients?