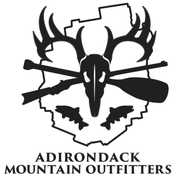 Brook Trout Fishing in New York
Brook Trout Fishing in New York at Newcomb, New York (NY) is a Fishing trip.Costs from 

$300

 to 

$400

.We are fishing Trout and Brook Trout.
Description
Not only is the brook trout the most beautiful fish you will ever see, but it is also the state fish. These trout reside in some of the most remote ponds, streams and lakes in the Adirondacks as well the front country and suburban areas. Let us take you into the backcountry in pursuit of them. The primary season runs April 1 - October 15th annually, but they can be caught and kept depending on the water way outside of those dates to include through the ice.
Pricing Details
Price starts at one person for $300.00 a day, with up to one additional customer at $50.00. This price includes lunch and snacks for daily trips. Groups larger than two require an additional guide and the price will start over to cover another guide. Overnight trips costs more pending dates requested, group size and special requests.
Terms & Conditions
Payment Information
Non-refundable 50% deposit required at booking.
Fishing Packages are non-refundable
Packages booked within 30 days of the hunt must be paid fully at the time of booking
Credit cards (Add 3%), Cash, Checks, & Venmo are accepted.
Cancellation Policy
No rain checks unless schedule permits.
Cancelled hunt requests must be made within 30 days of booking the trip.
Breakdown
Albany County Airport (ALB)
Inshore, Pond, Lake, River, Stream
Multi-Day, Overnight, All Day, 1/2 Day
Shoreline, Raft, Charter Boat, Boat, Canoe, Wading
Accommodate Disabled Clients?
Bait Casting, Pole Fishing, Trolling, Ice Fishing, Fly Fishing, Spin Casting