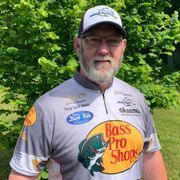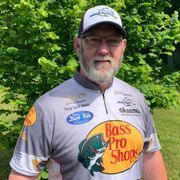 Smallmouth & Largemouth Bass Fishing Western Washington
Smallmouth & Largemouth Bass Fishing Western Washington at Snohomish, Washington (WA) is a Fishing trip that starts on April 1st until April 1st.

Costs from

 $650.00

 to

 $800.00

.

We are fishing Bass, Largemouth Bass and Smallmouth Bass.
Description
Western Washington BASS fishing is very popular! The reason is, we have big Smallmouth in Washington state.
It is not uncommon to hook into a 5lb Smallmouth. We fish select lakes in western Washington for both largemouth and smallmouth bass. In fact, Washington state has some trophy smallmouth bass.
While you may want to fish a certain lake in western Washington, we like to recommend which lake to fish, based on recent catch ratio and success. Most of the lakes we fish are a short drive from Seattle.
Our Boat – You will be fishing out of a 21ft. Skeeter Bass Boat with a Mercury 225 EFI. We use Hummingbird Solix 15 SI Mega+ and Solix 12 DI Mega + and Mega 360 Imaging electronics to help you target the fish. With our Minn Kota Ultrex 36v trolling motor, we have plenty of power for fishing and spot lock will keep us on the fish when a spot is producing well. You will be very comfortable, even if the wind blows a little.
Our Tackle – I will provide all of the tackle, rods and reels. We use St. Croix Mojo Bass and Bass X rods. Abu Garcia levelwind reels and Pflueger spinning reels complete a balanced fishing system.
All of the equipment is high quality and easy to use. You are welcome to bring as much of your own gear as you would like, especially if you have a lucky lure or fishing pole.
We offer full day trips (7 hours) and half day trips (3.5 hours)
Pricing Details
Bass fishing trips are priced by the boat. $650.00 up to 2 anglers for a full day trip. Add a 3rd anglers for 150.00.
Terms & Conditions
We have online booking booking available.
Deposits A $50.00 deposit per angler is required at the time you book your trip. Trips are not secured until a deposit has been made. Note*. We charge a $10.00 booking fee per person, which is not refundable, unless we have to cancel your tip due to unfishable conditions.
The remaining balance must be remitted on the day of your fishing trip. Remaining balance can only be made by cash or credit card at the boat ramp, no checks.
We only accept cash, Visa, Mastercard, American Express and Discover at the boat ramp.
Refund Policy To receive a 100% refund, you must provide at least a 14-day notice of cancellation prior to your scheduled trip. In the event you do not provide a 14-day notice of cancellation, you will receive a partial refund, minus the deposit fee of $50.00 + the $10.00 booking fee per person. (IE. if you booked a trip for 4 people, your total deposit was $240.00. 10 days from your fishing trip, you cancelled, you would forfeit the $240.00)
If the waters we are fishing (river or the Puget Sound) are in dangerous or un-fishable condition, we will provide 100% refund, including the deposit, if you do not wish to re-schedule. (IE. I see the river is "blown" and not fish-able, or the winds in Puget Sound are blowing in a manner that will not be good for fishing or is unsafe. I might cancel the trip within 1 days and give you the option to re-schedule or cancel altogether and get a 100% refund.)
If a trip has to be cancelled due to dangerous or un-fishable waters, re-scheduling a trip is typically no problem. We want to get you and your group out on the water to fish.
We will work with your schedule and ours, taking into account the quality of fishing and the water conditions. If we are unable to re-schedule your group because our schedules don't work, you will receive a 100% deposit.
Breakdown
Seattle-Tacoma International Airport (SEA)
From April 1st to April 1st
Bass, Largemouth Bass, Smallmouth Bass
Accommodate Disabled Clients?
Bait Casting, Spin Casting