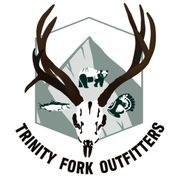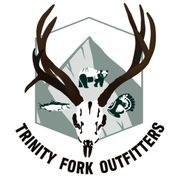 Trophy Black Bear Hunting in California
Trophy Black Bear Hunting in California at Burnt Ranch, California (CA) is a Big Game Hunt on 

public land

that starts on August until December.We are hunting 

Bear and Black Bear

.
Description
Trinity Fork Outfitters offers archery and general season hunts for Black Bears in California. Bear tags can be bought over-the-counter and are valid for a huge chunk of the state. It's no secret that California has a lot of bears, including both large and color phase bears. Our hunts provide the opportunity to explore remote regions of Northern California where we have permits to access thousands of acres of forest that host a robust bear population.
Guides start hitting the mountains in the summer scouting for bears. We've had eyes on dozens of bears before the season begins. Food sources change throughout the year and the key to finding bears is to find the food. Our guides will have several feeding locations scouted before guests arrive and we will put you in the ideal location to glass for bears getting fat before winter.
What to Expect
We offer two styles of hunts to suite the guest(s) preferences:
A true wilderness experience where we will camp deep in the backcountry.
A hunt closer to the road system where we spike out for day hunts but make camp in dispersed or designated camping areas near roads.
Both approaches are physically demanding and require rising early and long days of glassing. Days are often hot, but we get our fair share of cold or even snow at times.
A bear hunt begins before first light where we will move to a vantage point where bears are known to frequent. Bears are almost constantly moving unless they've found a reliable food source. Once we've spotted a bear we will assess whether it's a mature boar and that it meets the guests expectations. Next we will determine if it's coming, going, or staying - and plan our stalk accordingly. In the early season it's not uncommon to see 6-10 bears in a day. As the season progresses into late October and November, especially after severe storms, we tend to see less bears. The ones we do see in the late season are big, fat, and have beautiful coats.
Bears are most active early in the day and in the evening, however, we've killed bears throughout the day and will continue glassing until we find the right bear, switching our position occasionally to move to a new vantage. Even big bears can be hard to spot as they move about the brush. As evening approaches, we will make sure to be in a good glassing position as the bears begin filtering into openings. As darkness closes in we will head back to camp for a solid meal, story-telling, and a good night's sleep.
After a kill we immediately field process the animal to get it cooled off. Depending on the weather we may hang the hide and meat in camp or pack them out to get them on ice.
Bear hunts are often combined with deer hunts when the seasons coincide.
Note: We spend countless hours in the field before hunting season ever begins so that guests have the best opportunity at an animal. None of our hunts offer a guarantee of a harvest but those that come prepared are often rewarded.
If a shot is made and blood is drawn, that's considered your animal whether recovered or not. Be proficient with your weapon of choice.
2022 Bear Season in our hunt area
Archery: August 20 – September 11
General Season: September 17 – December 25
Or until quota fills (hasn't filled in years).
Gear & Equipment
Gear and equipment depends on style of hunt and time of year. A detailed list will be given to guest(s) after booking.
Pricing Details
Below is a standard rate chart for bear hunts. We provide accommodations on all bear hunts. We try not to book bear hunts less than 3 days long. We offer 7+ day hunts as well.
Rates are per person.
3 day/3 night = $3,625
4 day/4 night = $4,200
5 day/5 night = $4,775
6 day/6 night = $5,350
7 day/7 night = $5,925
Extra nights = $200
Extra days = $375
For combination big-game hunts the first animal is included in the price. Second animals are an additional $1,200. It's not a trophy fee but covers the extra labor and skill involved with harvesting large animals.
Extra nights = $200
Extra days = $375
For combination big-game hunts the first animal is included in the price. Second animals are an additional $1,200. It's not a trophy fee but covers the extra labor and skill involved with harvesting large animals.
What's included:
A knowledgeable and experienced guide.
Transportation from a pre-arranged meeting location to the field where we will begin our hunt.
Meals for paid days of the hunt – usually simple foods and snacks, such as, sandwiches, jerky, salami, pepperoni sticks, fresh fruits and vegetables, dried fruit, trail mix, candy bars, and prepared freeze-dried meals. Please let us know of any allergies or preferences.
Sleeping arrangements for paid nights –tent, properly rated sleeping bag, and sleeping pad. Guests are welcome to provide their own if preferred.
Field care and pack out of meat and hide.
What's not included:
Hunting license, and tags.
Personnel items, backpack, and clothing. We will help you plan and prepare for the hunt and what to bring to stay comfortable. If you do need something let us know and will do what we can to help.
Weapon and ammunition. Practice with your method of take. Plan to be accurate with archery equipment out to 50 yards and practice with a rifle to at least 300 yards.
Alcohol or tobacco products – no alcohol may be consumed before or while hunting.
Lodging and meals for before and after the hunt dates.
Storage, butchering and processing of game beyond the basic field care. It can be hot, have a plan in place for the animal after the hunt.
Taxidermy services.
Camp/Accommodations
Wilderness and backcountry hunts are based out of tents. Front country hunts closer to the road system have more options for sleeping accommodations.
Permit & Tag Application Process
Bear tags may be purchased over-the-counter.
Breakdown
Sacramento International Airport (SMF)
Bow, Rifle, Shotgun, Muzzleloader, Handgun, Crossbow
Accommodate Disabled Clients?