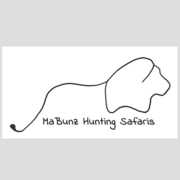 Zimbabwe is open to Hunters!!!
Zimbabwe is open to Hunters!!! at Matabeleland South Province (07) is a Exotic/Safari hunt on

public land

that starts on October 26th until December 23rd.Costs from 

$24000

.We are hunting Antelope, Elephant, Leopard, Hyena, African Elephant and Common Leopard.
Description
We are delighted to report we have had our first three hunts with international clients this year! We couldn't have hoped for a better return to hunting than the last three weeks, where 5 fantastic elephant trophies were taken.
Zimbabwe opened our borders on the 1st of October and is once again offering some extraordinary hunting opportunities. As it has been reported travelling has had a few extra steps in the process and a couple of COVID tests along the way, but all three clients managed to get back to the United States and Mexico with no extra hassle.
We have some great special offers for elephant and leopard hunts in 2020. Please feel free to get in touch if you have questions or would like more information on the current travel procedures
Pricing Details
10 day Package Price: $24 000 per hunter Deposit: $12 000
Non Hunting Guest: $150/day
Food, Lodging, PH: included
Dip and Pack: not included
Terms & Conditions
Payment Information
Hunt Packages are non-refundable
Packages booked within 30 days of the hunt must be paid fully at the time of booking
No credit cards. Cash or wire only
Cancellation Policy
No rain checks unless schedule permits
Cancelled hunts are not refunded, but a replacement may be found
Gratuities
Customary, but not required
Guides: your discretion
Staff: your discretion
Breakdown
From October 26th to December 23rd
Antelope, Elephant, Leopard, Hyena, African Elephant, Common Leopard
Accommodate Disabled Clients?