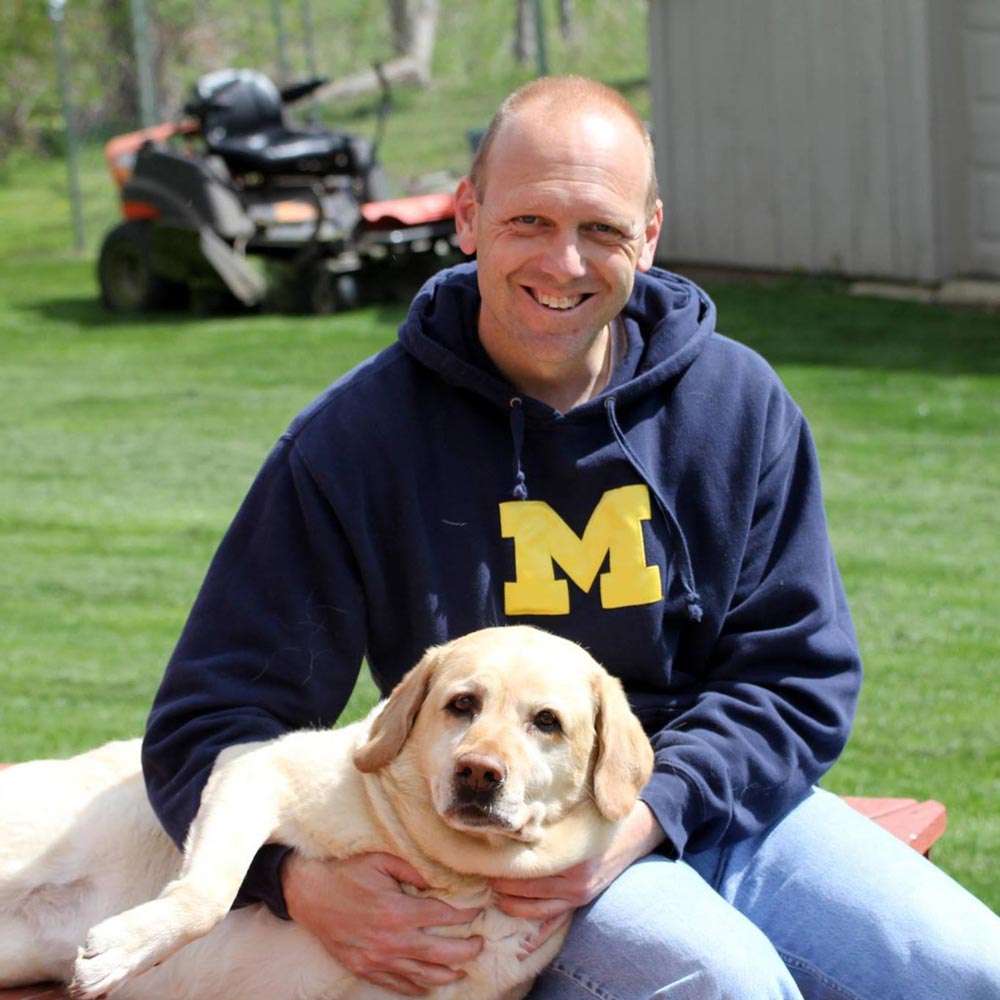 BIO:
Name:
Jason House
Occupation:
Master Trooper for the Indiana State Police Department
Location:
Fort Wayne, Indiana
Favorite Guidefitter Gear:
Christmas Eve marks twenty five years with the Indiana State Police for Jason House. Now a Master Trooper with the department, Jason knew he wanted to join the police force at a young age.
Jason grew up in Indiana, attended college in the area, and decided to stick around. As a junior in college, he took an internship with the Bureau of Alcohol, Tabaco, Firearms and Explosives (the ATF). While shadowing his assigned agent, Jason met an Indiana State Trooper who ultimately fostered his ambition to become a Trooper.
After graduating college, it just so happened that the Indiana State Police department was hiring. At that time, specific requirements restricted just anyone from joining the force - you had to be at least 21 years of age but under 36, and have at least 60 college credit hours or military experience. Jason checked all the boxes. After more than two decades serving his community, there's no question Jason House has an intense dedication to his career. Jason has volunteered as a firefighter in his free time, responding to calls and attending meetings when he could. After a promotion that extended his duties and his workday, he was forced to leave volunteer firefighting behind him and focus his full attention on the police force.
In 1999, Jason and Lisa were married and are now celebrating 20 wonderful years of marriage. They have two boys, Logan and Ryan, who have followed closely in their father's footsteps, yet made sure to let their own personalities and interests shine. Logan, 18, has a love for baseball, playing all four years of high school. As he closes out his senior year and looks toward attending Ball State University, he plans to study Criminal Justice with the intention of becoming a law enforcement officer just like his dad. Ryan, 16, enjoys woodworking and pretty much anything that gets his hands dirty. While it's a little early for Ryan to be picking colleges, he's set his sights on becoming a firefighter at some point down the road. It's obvious that their father's passion for serving the community has been instilled in both of these boys. "As a father you always want better for your kids," says Jason, reflecting on his oldests son's interest in becoming a police officer. "I'd rather him do something that's safer and would be easier on him," he admits, "but… I'd be proud of him and support him."
When asked how being a police officer has affected his life as a family man, Jason recognizes that, "there are pluses and minuses.... You have to be pretty disciplined to be a police officer, a rule follower, I think that helped instill that in the boys." At the same time, he acknowledges that with a high risk job, it's not uncommon to have a rough day at work so it's important to be diligent about not bringing those stresses home with you.
With fond memories of fishing near his grandparents lakefront cottage, Jason developed a deep appreciation for the outdoors. That love for the outdoors has stuck with him throughout his life and he and Lisa have made sure to pass it onto their boys. While Logan and Ryan were never able to fish the same spot their father grew up fishing, they find plenty of lakes and ponds to cast a lure. And when fishing ends, they're onto hunting deer and small game. Whether it's archery, muzzleloader, or rifle season, they're sure to be out there. Though archery season offers a little more peace and quiet, "[their] gun season coincides more with the rut," Jason points out, "so you're more likely to see bucks during gun season."
Each year, the House family makes the drive from Indiana to Fremont, Michigan where they along with Lisa's family rent cabins and spend the days outdoors. From fishing and hunting to hiking and skiing, the House family has embraced the wild country of the midwest. This past summer, Jason and his boys linked up with Great Lakes Guide Service to fish for salmon and trout on Lake Michigan. They caught a bunch of fish and look back on those days with smiles on their faces. Jason also recounts Spring Break 2018 when he, Lisa and the boys spent an entire day hiking in the Smoky Mountains in Pigeon Forge, Tennessee.
Jason's own childhood fostered a sense of integrity in him that he has since passed down to his children. Integrity being the foremost characteristic he wishes to impart on his boys. "They both have it pretty good," beams Jason. Logan and Ryan are proof that Jason has done a fine job as a father, so we asked for a little advice. "Spend as much time with your kids as you can," he says. "Kids really need time spent with their father figure…. even just be in the same room with them, just have a conversation with them…. As a law enforcement officer you can see how quickly that time can be taken away from you. Car accidents, shootings, whatever, it can be gone in the blink of an eye."