You've dedicated your life to showing others the beauty and majesty that outdoor adventures have to offer, and outdoor gear and clothing manufacturers are grateful. To show their gratitude, these manufacturers often sell gear at discounted prices to both employees and volunteers involved in various outdoor recreation activities, government agencies and organizations. From sweatshirts to hunting blinds and everything in between, the right outdoor pro deals can save you a bundle on the essential gear used in your guided hunts and fishing excursions.
Companies have much to gain by offering discounted outdoor gear. Outdoor brands appreciate the opportunity to spread awareness and reach a larger target audience. With outdoor pro deals, a larger number of outdoor professionals, including hunting and fishing guides, are more capable of affording important gear. They wear and utilize this gear on the trail with clients and customers, helping spread brand awareness and giving these companies access to a wide demographic of potential buyers.
As a guide, outfitter, or employee of an outdoor brand, you have a great deal of influence. Your position often requires you to provide guidance to fellow fishermen and hunters, and your advice may sway their purchasing habits. By using high-quality gear and wearing apparel from outdoor brands, you can influence these buyers to invest in these companies.
Outdoor industry pro deals are mutually beneficial to both outfitter and brand: the outfitter has the gear they need for a successful expedition, and the outdoor brand is given the opportunity to show off their wares through the most important influencers in the industry.
Outdoor industry pro deals are available depending on the program, brand, and discount. The following organizations and associations may qualify for outdoor recreation discount programs depending on brand or manufacturer.
Guidefitter currently serves guides and outfitters in the hunting and fishing sports industry, ensuring these dedicated individuals can access the gear they need through pro programs when they need it. Also, if you work for a gear manufacturer in this industry, you can find gear at even better prices through our industry discount program. Guidefitter serves numerous discounts to professionals who have transformed their passion for hunting, shooting sports, and fishing into a career. Let us help you outfit your next hunting expedition or fishing trip with our outdoor pro deal discounts.
We serve fantastic discounts to outdoor professionals; however, in order to qualify for the current pro deal discount program through Guidefitter, you must be involved in the hunting and fishing sports industry as a guide or employee of an accepted brand. The application standards for pro deals and discounts can be complicated, but we've worked to streamline the application process for pro deals through Guidefitter.
The Brands We Work With
Guidefitter knows how important it is for outdoor professionals to have access to affordable, high-quality gear, whether they're out on the trail in pursuit of a trophy elk or leading a fishing expedition. We work with an ever-growing list of top brands, helping us ensure you have the materials you need to make your adventures successful. From coolers to cooking systems, boots to rifles, you can find outdoor pro discounts on your favorite gear from the following brands:
1. Icey-Tek
The classic ice chest that started an industry.
2. Treezyn
The patterns were developed and approved, then we had to build a clothing line around our designs. Everything we do has the hunter in mind, from the patterns themselves to the quality of clothes we put on our own backs. In other words, this company was built by and around some of the most skilled and knowledgeable woodsmen/hunters alive, it all just makes sense.
3. Waterport
WaterPort was created in California based on an idea that access to portable water for on-the-go adventures should be better! Our water tanks are easily portable and come with high pressure water hose attachments to better assist in all your camping or adventure needs. Whether it's washing dishes, rinsing off gear, or for a quick shower, WaterPort is here for your next on-the-go journey!
4. Rightline Gear
Rightline Gear, located in Asheville, NC, was introduced in 2009. Being passionate about the automotive aftermarket and the outdoors, we realized that these interests shared many things in common. The blending of these two passions led to innovative product designs and placement of our outdoor-automotive products in national retail.
5. Whitewater Fishing
If you were only up against the fish, you'd win every time. But Mother Nature rarely allows such a simplified battle. Her harsh unpredictability comes in waves, creating challenging combinations of wind, cold, heat, rain, snow, and sun overlayed upon other complex variables like current, water temperature, and barometric pressure. Brave the waves with Whitewater Fishing apparel.
6. ScentLok
Since 1992 we've combined high-performance fabrics with unrivaled scent control technologies to give you the edge on big game animals. ScentLok gear is proven in the lab...to be deadly in the field.
7. Blocker Outdoors
Blocker Outdoors, LLC has been outfitting the hunter since 1998 and has continuously strived to be the leading worldwide designer, marketer and distributor of performance, hunting & casual odor-controlling apparel, equipment & accessories. Our employees continually use all our products and are out in the woods for the same reasons you are, enjoying our in field experiences and our over all hunting success.
8. Guidefitter
Guidefitter is the place to find your next thrill and share your last one with our outdoor collective. And you as a Guidefitter Insider will always get the best gear discounts out there!
9. Vortex Optics
When you choose Vortex Optics, you join a brethren of hunters and shooters that understand what it means to use great optics. The Customer is King. We not only believe this to be true, but we actually follow through on it. This means we treat you-our dealers and customers-like royalty. We care about you and the smallest of details, both before and long after the sale. If you ever have a problem with one of our products, then we make that our problem-no questions asked. Years ago, we started our business with the intention of being in it for the long haul and we have no intention of changing our strategy. Just take a look at our unconditional and unlimited VIP Warranty and you will see what we mean. VIP stands for a Very Important Promise to you, our customer. We will repair or replace your Vortex product in the event it becomes damaged or defective-at no charge to you. If we cannot repair your product, we will replace it with a product in perfect working order of equal or better physical condition. You see, it doesn't matter how it happened, whose fault it was, or where you purchased it. You can count on the VIP Warranty for all Vortex Optics riflescopes, prism scopes, red dots, rangefinders, binoculars, spotting scopes, tripods, and monoculars. - Unlimited Lifetime Warranty - Fully transferable - No warranty card to fill out - No receipt needed to hang on to If you ever have a problem, no matter the cause, we promise to take care of you. *Note: The VIP Warranty does not cover loss, theft, deliberate damage or cosmetic damage that does not hinder the performance of the product.
10. Swarovski Optik
SWAROVSKI OPTIK, headquartered in Absam, Tyrol, is part of the Swarovski group of companies. Founded in 1949, the Austrian company specializes in the development and manufacturing of long-range optical instruments of the highest precision in the premium segment of the market. The binoculars, spotting scopes, rifle scopes, and optronic instruments are products of choice for demanding users. The company's success is based on its innovative strength, the quality and intrinsic value of its products, and their functional and esthetic design. The appreciation of nature is an essential part of its company philosophy and is reflected commendably in its environment-friendly production and its long-term commitment to selected nature conservation projects.
11. FeraDyne Outdoors
FeraDyne Outdoors is the manufacturer of the leading brands like Rage® broadheads, Muzzy® broadheads and bowfishing equipment, Carbon Express® arrows, crossbows, and accessories, Nockturnal® lighted nocks, Tru-Fire® releases, BLOCK® targets, GlenDel® targets, Shooter™ 3D targets, Black Hole™ targets, Hurricane™ bag targets, IQ® Bowsights, Rocky Mountain archery products, Eastman Outdoors® and Wac'Em broadheads. FeraDyne is engineering the evolution of lethal technology across all bowhunting categories.
12. Crispi
Crispi US is excited to be the new distributor of Crispi Boots here in the States. In recent years it has been difficult to get your hands on a pair of what we feel is the best hunting boot on the market, but now, hunters across the country can get their hands on top of the line Italian boots. Unlike most boot manufacturers in the current hunting space, Crispi began with their roots in the outdoor sport and hunting industry. Alessandro Marcolin's cutting edge vision began in 1975 when "Crispi Sport" was created in Veneto at the foot of the Alps. From the start "Progress, Evolution, and Innovation" have been the key words that guarantee success and rapid growth to the company at international levels. Four decades later, Crispi is the result of a fusion between tradition and technology, talent and experience.
13. Hornady
Change is our constant and daily challenge. We outperform our competitors by ensuring the products we make are the ones our customers need right now, and accurately predict what they'll want in the future. We recognize trends, and respect when to leave well enough alone. Our work force includes an ample number of hunters and competitive shooters, as well as veterans and former law enforcement officers. At Hornady® Manufacturing, ammunition is more than our livelihood. It's a major part of our daily life.
14. Ariat
Ariat was founded with one simple objective: to provide the most technologically advanced riding boots for the world's top equestrian athletes. Ariat was founded on technology and innovation with the goal of making the highest-quality footware and apparel. From show jumping to eventing Ariat boots provide the foundation upon which world-class athletes work, ride and compete.
15. onX Hunt
onX sits in Montana's Missoula Valley, shadowed by several mountain ranges and near the confluence of three major rivers. We know the importance of the outdoors and we live for time spent under Montana's big sky. Our aim is to improve everyone's time spent in the woods. We know how important accurate maps are and we dedicate ourselves to helping everyone navigate the woods better. We started as a way for hunters to navigate new landscapes and be ethical by always knowing where they stand. Now we wish to continue to improve the outdoor experiences of anyone looking to expand their range outside.
16. Federal Premium
Technology is the lifeblood of Federal® Ammunition, and it's been pumping through our veins since 1922. That's when our founding president, Charles L. Horn, started a culture of innovation that has guided everything we've done for nearly a century, turning a company that began humbly in Anoka, Minnesota, into one of the world's largest producers of sporting ammunition. It's led to the development of thousands of specialized, high-quality shotshell, centerfire and rimfire loads for hunters and shooters. It's instilled manufacturing and quality control processes that have made our ammunition the most trusted in the industry. Every day we manufacture products to enhance our customers' shooting experiences and provide an ideal choice for any pursuit. It's what makes us the most complete ammunition company in the business. Today, we carry on Horn's vision for quality products and service with the next generation of shooters. With our CEO Chris Metz at the helm, we maintain our position as experts in the science of ammunition production.
17. Camp Chef
Great tasting food will always bring people together and Camp Chef has that figured out. As an industry leading manufacture for more than 20 years, Camp Chef produces high quality products offering efficient ways to cook for almost any outdoor gathering. From social functions to campouts or even dinner on the back patio, Camp Chef can do it all. In 1990, Camp Chef was established on the idea that there just had to be a better way to cook outdoors. We recognized many campers and sportsman had an interest in outdoor cooking but were struggling with what cooking equipment was available to them. That is when he designed a stove that would meet the needs of the avid outdoorsman. That simple stove design later became the Pro 60 and evolved to include the most versatile cooking system on the market by incorporating accessories to simplify and diversify any outdoor menu. BBQ boxes, flattop griddles, and pizza ovens now give users the ability to grill, griddle, bake, boil, brew fry, stream, and even cook Dutch oven - all on a single Camp Chef stove. After being in the campsite for nearly 10 years, Camp Chef began producing quality cast iron cookware with its signature True-Seasoned Finish. Another 10 years later Camp Chef addressed the demand for a versatile outdoor cooking system at home. Today there are several stoves, smokers, fire pits and more, designed specifically with the home and patio in mind. However, the roots of the company are in the great outdoors, continuing to give people the opportunity to experience nature without sacrificing a hearty meal. Camp Chef is located in the heart of Cache Valley, Utah, surrounded by the beautiful Bear River Mountain Range, a perfect site for product testing. Each product is a result of Camp Chef's dedication to outdoor cooking and its pledge to improve and create new products that fulfill the needs of its highly valued customers.
18. Weatherby
Founded in 1945 by Roy Weatherby in South Gate, California, Weatherby, Inc. is an American firearms company that prides itself on craftsmanship, reliability, and safety. The Weatherby name is known around the globe for their rifles and hyper-velocity magnum cartridges that are as accurate as they are powerful.
19. Kenetrek Boots
We've been designing, building and beating up boots in every brutal terrain conceivable, to make sure hunters, backpackers and hikers can go anywhere on the planet without experiencing boot failure. Today, thousands of outdoor enthusiasts wear Kenetrek boots to live their passions with unbelievable support, total comfort and most of all, confidence.
20. Badlands
AT BADLANDS, WE SOLEMNLY SWEAR: To sweat the small stuff, so you sweat a little less. To put a big weight on our shoulders, so your load is a little easier. We swear to always be unconditional. Unmistakable. And a little bit crazy about everything you're crazy about. So what's that mean? It means our gear is so well-built, we can cover it by our legendary Unconditional Lifetime Warranty. We're not designing gear so you can win a fashion show or win a popularity contest either. We're building gear to perform in the field. So leave the hard part to us. You just focus on the hunt. IT'S UNCONDITIONALLY THE BEST WARRANTY IN THE BUSINESS Seriously. Anything with the Badlands name or our famous red bull skull on it will be the absolute finest garment or piece of gear you have ever owned, period. If you ever have an issue, whatever that might be, hit us up directly at Badlands and we'll get you taken care of. Dog ate your backpack? Covered. Slept too close to the campfire and burned your jacket? You might have questionable decision making skills but you're still covered. When we said, seriously, we meant seriously.
21. Carl Zeiss Sports Optics
ZEISS is an international leader in the fields of optics and optoelectronics. Founded in 1846 in Jena, the company is headquartered in Oberkochen, Germany. ZEISS has been contributing to technological progress for more than 160 years. ZEISS develops and produces solutions for the semiconductor, automotive and mechanical engineering industries, biomedical research and medical technology, as well as eyeglass lenses, camera and cine lenses, binoculars and planetariums. ZEISS is present in over 40 countries around the globe with more than 40 production facilities, around 50 sales and service locations and over 20 research and development sites. Carl Zeiss AG is fully owned by the Carl Zeiss Stiftung (Carl Zeiss Foundation).

22. ALPS Outdoorz
ALPS OutdoorZ provides quality, affordable hunting gear for every hunting need.
23. MYSTERY RANCH
Some of us simply prefer to go on foot, to go the extra mile. Devoting consecutive days or weeks in the field to find the right animal, the clean shot, the soul recharging harvest. Should the stars line up, maybe even the trophy of a lifetime. Either way, the quality of the overall hunt exceeds the quantity of meat hanging on the gambrel. While our incentive is to fill the freezer, the experience provides us with something much deeper. Here at MYSTERY RANCH, we revel in the plentiful game and expansive public lands surrounding our southwest Montana headquarters. As such, we make purpose-built backpacks for truly dedicated hunters. We're committed sportsmen and sportswomen who live for each season. Walking quietly through ancient forests, glassing our way up rock-ribbed mountains to experience our place in the food chain. Like you (our kindred spirit patrons) we choose to go deeper, stay longer and pack out our harvest on our backs. Committing to a hunt in big country, without the aid of wheels or hooves, isn't something to take lightly. It's a substantial undertaking, one not for the faint of heart. Going into the wild, like our forefathers, is for those of us who embrace uncertainty, vulnerability, solitude and disconnecting from the daily grind. The stakes are higher, but so too are the intrinsic rewards. The one non-negotiable is bombproof gear you can unconditionally trust in the field, year after year.
24. Leica Sport Optics
With over a 100 year legacy of innovation, Leica Sport Optics builds industry leading binoculars, rangefinders and rangefinding binoculars, spotting scopes, and rifle scopes. Made to the highest tolerances Leica Sport Optics have the most brilliant image fidelity, color rendering, edge to edge sharpness and ruggedness for field-proven performance.
25. MAVEN
Based in the small town of Lander, Wyoming, Maven makes world-class customizable optics for the most demanding outdoorsmen and women. In 2014 Maven launched with custom binoculars designed to perfectly fit a user's unique needs. Maven's direct-to-consumer business model ensures best-in-class pricing. No middle man, no retail markup.
26. Browning
History and tradition. There is a history attached to every Browning product. Even the newest most innovative products. That's because when you take a close look at Browning guns and gear you can see the commitment to innovation started by John Moses Browning himself, over 125 years ago. But not every Browning product is the latest "innovation." Some are tried and true. Yet they exhibit the Browning commitment to excellence embodied in our slogan The Best There Is. The Browning line of products continues to grow, covering nearly every product requirement of the avid hunter, shooter and outdoors person.
27. MTN OPS
MTN OPS™ is an American made, performance-lifestyle company that develops, manufactures, markets and distributes outdoor nutritional supplements. Every product is formulated under the guidance of certified chemists, nutritionists and researchers. MTN OPS takes pride in a rigorous approach to ensure quality. Constantly researching and developing new formulas, MTN OPS enhances products to deliver the highest levels of energy, focus and drive on the mountain, gym and anywhere else adventure takes you. MTN OPS is the leader in outdoor performance supplements.
28. SMITH
Smith is widely known as an industry leader that pioneers advanced eyewear and helmets that incorporate dynamic technologies, optimized performance and clean styling to fuel fun beyond walls. Smith seeks to power thrilling experiences in snow, surf, bike, fish and peak performance outdoor adventures with a comprehensive collection that exudes modern style and vibrant personality. To Smith, the experience is everything.
29. OtterBox
OtterBox began like many start-ups – built on a dream, created out of a garage. Starting with something as simple as a box, OtterBox was created in 1998 and built upon the fundamentals of hard work, risk taking and listening to our consumers. It's through our commitment to innovation that we've become what we are today. We imagine, design and build extraordinary products that enhance life on the go and protect what matters most. They allow people to enjoy extraordinary moments and everyday ones too - without worry. Always ready for action, OtterBox inspires people to do all that they do with a dash of daring. As a company, we strive to do all that we can to make a lasting change. Our mission statement is, 'We Grow to Give.' From time to treasure to talent, we give of ourselves through the OtterCares Foundation, which is committed to Inspiring Kids to Change the World.
30. Primos Hunting
Primos Hunting is the leader in the design and manufacturing of game calls for elk, deer, turkey, predator, and waterfowl. Our commitment in game calls to make great products built by hunters for hunters - also extends to our blinds, shooting accessories, trail cameras, attractants & supplements, clothes and other hunting accessories.
31. Phone Skope
Phone Skope is a privately held company that makes custom-molded, precisely engineered smartphone digiscoping adapters. Our design is a simple two-part system that is completely interchangeable and works with most smartphone and optics combinations, including binoculars, spotting scopes, microscopes, and telescopes. This system consists of a cell phone case with an eyepiece adapter, either custom molded or universal. Photographing wildlife is easier than ever with one of our digiscoping setups. We stand behind our product with a 100% money back guarantee. The concept of our Phone Skope is not solely to capture photos or video, but take a first-person view and turn it into digital sharing experience. Moments captured using a Phone Skope Adapter now gives multiple viewers, whether they are present or not, to experience the scene. Additionally, the resulting media can be accessed for later review from a recorded video or photo captured in the field. We make custom-molded, precisely engineered smartphone digiscoping adapters. Our design is a simple two-part system that is completely interchangeable and works with most smartphone and optics combinations, including binoculars, spotting scopes, microscopes, and telescopes. This system consists of a cell phone case with an eyepiece adapter, either custom molded or universal. Photographing wildlife is easier than ever with one of our digiscoping setups. We stand behind our product with a 100% money back guarantee.
32. King's Camo
King's Camo provides the most effective terrain specific camouflage hunting apparel combined with quality and affordability for the best customers in the world. Our XKG Series is an advanced layering system that is ultralight, packable, and ready to perform in the toughest conditions. XKG was born from an idea to use the most realistic camo patterns and combine them with lightweight, technical fabrics to build comfortable, high-performing hunting gear at an affordable price. Our Hunter Series has been a proven staple for many years and continues to be a worthy companion on any hunt. Backed by 100% polyester, quick-dry materials and rugged construction, the Hunter Series provides comfort and performance at a level only available from King's. Build your layering system of King's apparel from our offering of four patterns: Desert Shadow, Mountain Shadow, Snow Shadow and Realtree Edge. Complete your system with our selection of accessories, sleeping bags, packs and more.
33. Benchmade Knife Company
In 1987, we set out to make the best knives in the world - and that's exactly what we did. As an all-American manufacturer, we've expanded to provide tools for elite tactical operators, avid outdoorsmen and women, and even collectors, through years of tireless innovation. Three decades later, our commitment to quality remains the same.
34. Stealth Cam
In 2000 GSM launched Stealth Cam, and subsequently re-invented the concept of wildlife surveillance (trail) cameras. Prior to the launch of Stealth Cam, traditional trail cameras were "pieced" together using off the shelf components, crudely wired together to build a working camera. Stealth Cam approached this category by wiping the slate clean and starting from scratch. Rather than piecing together mis-matched parts, through cutting edge engineering and resources, Stealth Cam built their first trail camera from the ground up as one complete unit. The reception by the hunting community was overwhelming. The clean and simple design combined with a list of features never before seen in a trail camera resonated loudly with consumers. Stealth Cam had just revolutionized the way trail cameras were manufactured. Scouting cameras have evolved rapidly over the last several years with more & more users demanding enhanced features from their cameras. In 2010 Stealth Cam introduced TRIAD™ Technology. TRIAD™ enabled Stealth Cams deliver the ultimate in versatility by incorporating three cameras in one; allowing the user to chose from one of three different digital scouting formats. Hi-Res still images: The basis upon which scouting cameras were designed, today's Stealth Cam's shoot high resolution still images (day & night) with unmatched clarity and detail. Coupled with Burst Mode (multiple exposures per triggering)-the sill image function is still the mainstay for most camera users Video: Growing ever more popular, Stealth Cam's ability to shoot high quality video with audio brings a whole new dimension to scouting by giving the user a true glimpse into the animals behavior and vocalizations. Time Lapse: The option to set the camera to take images at predetermined intervals over a selected time periods (day or night) is the cornerstone behind Stealth Cam's Time Lapse function. Stealth Cam owns multiple patents on its camera technology and is considered an industry pioneer in the trail camera category.
35. Muddy
Muddy Outdoors is home to the highest quality of products for serious hunters. With innovative and advanced designs, the Muddy Outdoors' product line is pushing the limits of hunting in both the products and the hunter's experience. From tree stands, trail cameras, box blinds, and safety harnesses, to hunting accessories, camera arms, and deer feeders this is your home for all of the hunting products you need.
36. BPI Outdoors
BPI Outdoors core competency is a combination of manufacturing/sourcing, distribution and marketing of hunting and shooting related products. We have a seasoned staff of industry professionals with the knowledge and experience to take a product, or a brand, all the way from conception, to manufacturing, and finally to the marketplace. BPI Outdoors is the parent company to many highly successful brands in the hunting & shooting industry, including CVA®, PowerBelt® Bullets™, Quake Industries™, DuraSight™ and others.
37. Eberlestock
From our original roots in the radical design of Olympic class biathlon racing rifles to our current projects, Eberlestock has shown the world how much performance should be expected of outdoor gear. We have always been a pioneer and a leader, not a follower. Here you'll find original concepts and a better way of doing things. Unlike any company in the world, our packs have addressed the need for efficiency and mobility for those who hit the trail while carrying a weapon.
38. BOG
Established in 2006 and based in Missouri, BOG® is best known for its innovative shooting platforms (i.e. tripods, bipods, and monopods) which feature the "Switcheroo® Shooting System" - an interchangeable head system. In the field, users can quickly and easily switch from a firearm shooting rest to a camera/spotting scope adapter or binocular rest using the same platform. BOGgear has also developed several patented/patent pending shooting rests to accommodate a variety of firearms and to provide support FOR THE OBSESSED HUNTER. NEW in 2019 comes our first every clamping tripod, the DeathGrip, and our carbon fiber western glassing tripod, the Great Divide. Paired with the new line Fielded shooting rests, BOG is truly Engineered for the Unknown. BOG is committed to designing and developing innovative products for sportsmen and outdoor enthusiasts who pursue their passion either professionally or personally. BOG strives to promote the responsible and ethical pursuit of wild game, as well as the continuance of our sporting heritage.
39. Arcus Hunting
Arcus Hunting, LLC is an acquisition and organic growth platform seeking to build a strong portfolio of leading brands in the bowhunting and archery consumables and accessories category. Under its brands, Tink's®, Dead Down Wind®, Obsession Bows™, Ramcat® Broadheads and Trophy Taker®, Arcus markets and manufactures a range of leading deer lures, attractants, scent control products, and premium bows.

40. Goal Zero
GOAL ZERO equips you with dependable portable solar power packs, panels, and lights. Whether you are tailgating with some buddies or camped out at the base of Everest, our Field-proven products will keep you powered. GOAL ZERO is continually working to deliver smart, innovative power solutions that will change the way you adventure. Our products are conceptualized, engineered and tested with you in mind; it's our vision to empower human potential. To some that means using our product to help capture and tell stories. To others it means bringing light into a makeshift hospital in Nepal. To many it means being prepared for the unexpected. So long as you keep dreaming of new places to go, new moments to capture, and new ways to help those in need, we'll keep creating power solutions that are reliable, innovative, and easy to use.

41. Mammoth Coolers
Mammoth Coolers are out there in the field, on the water, at the tailgate party, and in the backyard learning what works and doesn't, so we can make all our products work for everyone. Every innovation we make is driven by a desire for performance, price and productivity. From our superior coolers to our Chillski, from our Rover tumblers to the Tusk, all our products were made for every person no matter their passion, no matter their interest. All backed by a Lifetime Warranty!
42. LaCrosse Footwear
Do one thing and do it right. For over a century, that's what we've been doing - making the best rubber boots. Period. Boots that won't let you down. Boots that know a thing or two about toughness, durability, and comfort. Whether for hunting, working, or tending the land upon which they tread, our boots give you the freedom to focus on what matters most to you. Because that's what matters most to us.
43. FOXPRO Inc.
FOXPRO®, Inc. is a manufacturer of high quality products. We specialize in hunting gear and accessories and a variety of digital game calls that are proudly manufactured in the USA, and have been for over 15 years. At FOXPRO®, everything from engineering and PCB layout, surface mount machining, complete assembly and shipping, is performed under one roof.
44. Bushnell
Bushnell has been the industry leader in high-performance sports optics for more than 70 years. Our guiding principle is to provide the highest quality, most reliable and affordable sports optics products on the market. And, our commitment to outstanding customer service and strong retailer partnerships is unmatched. Bushnell boasts leading market share in all of the sports optics categories, and our products have consistently won design and performance awards. Our product lines enhance the enjoyment of every outdoor pursuit from spectator sports, nature study, hunting, fishing and birding to stargazing. Indoors, binoculars bring the audience closer to the action in fast-moving sports or the fine arts at theaters and concerts. Bushnell constantly explores emerging technologies to market sports optics that pair leading-edge design with performance innovation. It is this dedication that has made Bushnell the most recognized and reputable sports optics brand in the world.
45. Slumberjack
Hunt. Camp. Overland. For over 50 years Slumberjack has been designing camping gear for the outdoor enthusiasts and sportsman. Designed and tested in the Rocky Mountains.
46. Flambeau Outdoors
From conceptual design to manufactured products, Flambeau Outdoors strives to enhance customer's enjoyment of the outdoors every step of the way. Flambeau Outdoors products span every major hunting segment including waterfowl, deer, turkey and predator. Flambeau Outdoors is also a market leader in fishing tackle storage systems. Within these segments the Flambeau name is known for providing top-quality products with meaningful innovations. Flambeau uniquely combines decoys, game calls, weapon storage and other accessories. Flambeau Outdoors provides gear for every species and season.
47. Alaska Guide Creations
Made in the USA, Alaska Guide Creations was forged in the crucible of the Alaskan wilderness. The innovative binocular harness chest pack, by Jaret Owens (guide and entrepreneur), was born from the need to survive and succeed in any outdoor endeavor, where optics are a must.
48. Zamberlan
Zamberlan has more than 90 years of tradition in mountain boot manufacturing, having developed a profound culture for mountain footwear and great respect for artisan craftsmanship as well as the customers we serve. Employing best-in-class materials like Vibram outsoles, Gore-Tex membranes, and the highest quality Tuscan leathers available, Zamberlan is dedicated to producing the highest quality at the best price. Zamberlan USA guarantees that customers are buying straight from our factory, ensuring quality and value that no other brand can surpass. One Family, One Company, and One Philosophy Since 1929
49. Trijicon
Trijicon has led the industry in the development of superior any-light aiming systems since the company's founding in 1981. World-renowned for its innovative applications of tritium and advanced fiber-optics, Trijicon manufactures the most advanced riflescopes and sights for tactical and sporting applications. Backed by a Limited-Lifetime Warranty, Trijicon's aiming systems are proven on the range and in the field. As a result, Trijicon has earned the trust of those who are most in need of aiming accuracy and dependability. The company is proud to count as our customers the United States Marine Corps, United States Army, United States Special Operations Forces, United States Government, and state and local Law Enforcement, just to name a few. Trijicon is fast becoming the preferred scope among dedicated hunters for all types of game, as well as shooting enthusiasts worldwide. An ISO 9001:2008 rated company, Trijicon Inc., is committed to Customer Satisfaction through the design, development, and manufacture of superior quality products while offering expert technical support. Trijicon's commitment to continuous improvement of products and services is paramount in their endeavors to continue as a world leader in the design and manufacture of high quality, innovative sighting systems.
50. Darn Tough Vermont
We live and work in Northfield, Vermont. Our backyard is the perfect testing ground to make the finest Premium All Weather Performance Socks. We ski, snowboard, hike, and run in the most unforgiving climate in the lower 48. It is under these conditions that we design, test and manufacture our socks. After so many decades why do we still knit every pair of our socks here in Vermont? We don't do it because it's the easy thing to do-we do it because it's the right thing to do. We do it because for us, it's the only way to do it. There are faster and cheaper alternatives but nobody ever outsourced anything for quality.
51. SportDOG® Brand
Gear The Way You'd Design It®. That's not just a bunch of marketing mumbo jumbo. We're the same obsessed dog lovers and hunters as you and your buddies. Like you, we spend every possible second in the field or crouched behind a blind. Like you, we respect the tradition and we believe in conservation. We make Gear The Way You'd Design It® because we could be the one walking the prairie with you or searching the sky in the blind beside you. In an industry seemingly overcrowded with electronic dog training products, the renewed venture by Radio Systems Corporation into the sporting dog market with the creation of SportDOG® Brand in 2003 might have appeared to be driven only by misguided ambition. However, that was far from the case. Our broad line of superior products is the result of focusing on a promise we made to our customers on day one: To deliver Gear The Way You'd Design It®. We've made good on that promise by literally designing our products in the field. A concept is nothing more than a concept until we analyze it with challenges such as heat, cold, rain, snow, dust, mud, and wind in mind. Every sportsman and woman knows such conditions are just part of the hunt. So, once we've built a prototype product, it's back to the field for rigorous testing with input from everyone on our staff. To us, these field sessions are just another day at the office. They are the difference between products that look good on paper or in advertisements and those that actually perform the way customers demand. That's how we've been operating from the beginning. Today, just a few short years later, we are the most recognized brand in the electronic dog training category.
52. Pulsar
Every Pulsar device is designed, manufactured and tested to ensure demanding professionals receive the most reliable, most advanced thermal and digital night vision performance the industry has to offer. The result of Pulsar's commitment to industry-leading excellence is consistent world-class quality, precision engineering, seamless device operation and cutting-edge proprietary software. Pulsar produces an array of advanced optical devices designed for law enforcement, security, home defense and hunting applications, including thermal imaging and digital night vision monoculars and riflescopes, night vision binoculars and goggles, rangefinders, IR flashlights and related accessories.
53. Fenix Lighting US
Fenix is committed to delivering the most powerful LED lights for hands, heads and handlebars! From backyard to backwoods, seeing clearly at night turns darkness into a thousand adventures. With unequaled product performance and a U.S. Limited Lifetime Guarantee, a Fenix light from Fenix Lighting transforms any experience into a safer, more confident outing -- even when its time to check the circuit breaker or walk the dog.
54. Montana Canvas
Based in the beautiful Gallatin Valley of Southwestern Montana, our team is made up of real people who have spent years dedicated to perfecting their approach to building quality tents and tarps. We use only top-quality, Grade "A" canvas, reinforcing each seam with heavy-duty, double-needle stitching. Our enduring wax coating is the best in the industry.
55. KLYMIT
Klymit is a solutions company that challenges traditional approaches to the conception and fabrication of outdoor goods. Klymit was conceived under the idea that the experience of outdoor enthusiasts can be enhanced with new technologies and a different approach that yield quantifiably comfortable products. Klymit reset the benchmarks for the industry with regard to camping pads. Utilizing body mapping technology and loft pockets and has changed your comfort and performance expectations. Our camping pads are hands down the lightest and most compact in the industry, and capture the warmth of your sleeping bag underneath you for the first time. The durability and ease of use of these camping pads are unmatched. Klymit is focused on one thing: being your best choice for the most comfortable, rugged, and lightweight camping gear available. We are comfort innovators.
56. TACTACAM
Since the conception of Tactacam we have strived to provide hunters and outdoor sports enthusiasts with filming related products and hunting cameras.
57. Work Sharp
Out here, a dull knife is dangerous. It risks your safety, survival and success. Take good care of your knife and it will take good care of you. Own your experience - carry a sharp knife. Work Sharp is a family-owned company based out of Ashland, Oregon, and has been creating sharpening solutions for over 10 years with well over a million sharpeners in the field. They manufacture a full line of manual and power sharpeners, with innovative features to make sharpening easy and successful. The power sharpeners use the same flexible belt technology that professional knife makers use to create their knives, with built-in angle guides that create a consistently sharp edge along the entire blade. Work Sharp's manual sharpeners use interchangeable diamond abrasives and built-in angle guides to make manual sharpening faster, easier, and more precise than ever before.
58. MOJO Outdoors
MOJO Outdoors is the number one maker of motion and spinning wing decoys in the world offering innovative and dependable products for duck, predator, turkey, and dove hunting.
59. Walker's
Walker's produces the best hearing protection and enhancement devices for hunting and shooting sports including electronic ear muffs and eye protection. For over 25 years Walker's has developed innovative solutions for hearing protection & enhancement. The Walker's line of products are widely considered the industry standard for shooting protection and safety. With the introduction of advanced digital circuitry & nano tech water repellence, Walker's continues to raise the bar.
60. Kent Cartridge
In 1996, in the wake of the banning of lead to hunt migratory birds in North America, a group of passionate sportsmen were inspired to develop a new line up of quality yet affordable, high performance, non-toxic hunting loads. It was from this shared vision that Kent Cartridge was born. Kent Cartridge is a manufacturer of shotshell ammunition produced for the hunting of waterfowl, turkey, upland birds, deer and target shooting.
61. NEMO Equipment
Adventure gives us purpose and perspective. It makes us humble and proud. We believe meaningful adventures are possible for everyone, anywhere. Possible, that is, if you bring the will, the imagination, and the right gear - NEMO Equipment. We make the most creative, thoughtfully-designed outdoor gear in the world and we never bring anything to market that doesn't provide a better experience than what is already out there.
62. MEAT!
We're MEAT, a brand dedicated to good times and great food. If you're a butcher, hunter, home chef, or professional, check out MEAT!
63. Steiner Optics
Steiner makes trusted optics for life's defining moments. The successful pursuit and capture of these moments demands the fast and precise detection, location and identification of a distant objective. Whether the objective is wild life, a marine bearing, law enforcement suspect or military combatant, our optics enhance an individual's most important sense, vision, so that on land or sea –– Nothing Escapes You. As a member of the elite Beretta Group – the world's oldest weapons manufacturer – Steiner is stronger, more versatile, and more innovative than ever. Every Steiner product will provide best-in-class performance for life – and for lifetimes to come.
64. Big Agnes
At our core, we want to inspire you to get outside and find the same appreciation for the backcountry we have. We're a small company with the mountains just minutes from our office. We test product in these mountains and make gear that you can trust when you're out there.
65. Caldwell
For the marksman, Caldwell is a brand engineered for perfection to take your shot to the next level. Whether you're shooting competitively or recreationally, we aim to make you the best. With quality products developed to provide you unmatched precision, you will have the confidence to take the shot when it matters most. We eliminate the variables that make you miss.
66. H-S Precision
H-S Precision manufactures every component of the Pro-Series firearms - actions, triggers, match grade barrels and composite synthetic stocks. Every Pro-Series firearm is tested for accuracy in our state-of-the-art underground 100-yard range. All Pro-Series firearms, 30 caliber and smaller, are guaranteed to shoot 1/2" minute of angle at 100 yards. A target and load data are provided with each firearm. Other firearm companies assemble purchased components and label them as their own, but only H-S Precision has built its reputation of quality and accuracy through its authentic and innovative manufactured components. As the leading supplier of ballistic test barrel and equipment worldwide, we know what it takes to provide products that require precise quality. H-S Precision has been involved in the two largest military sniper programs in the United States. The Marine Corp's M40A1 utilizes Pro-Series stainless steel barrels and the Army's M-24 SWS employs Pro-Series stocks with our original aluminum chassis bedding block system. Major firearm manufacturers such as Remington, Weatherby, Savage, and Howa use H-S Precision Pro-Series stocks on their most accurate rifles. Setting our quality, accuracy and service standards higher than our competition insures that you, the customer, receive the highest quality products available anywhere. Whether you are looking for superior quality synthetic stocks, match grade stainless steel barrel, ballistic test barrels and range equipment or the world's finest and most accurate firearms, H-S Precision has the products to satisfy your most exacting requirements.
67. Skull Hooker
Professionally Crafted Skull Mounting Solutions! Showcase your skull capped and European trophies in an up right and more natural presentation with Skull Hooker's fully adjustable and professionally finished trophy mounts for the wall, table/desk and floor. Two sizes designed to accommodate all sizes of species worldwide. Versatile Turkey Fan display also available.
68. Cuddeback
Cuddeback has been making trail cameras since 1989, nearly twice as long as all the others! Over the past 25 years, many trail camera brands have come and gone while Cuddeback remains strong. This is testament to Cuddeback's commitment to innovation and performance. What started as a kitchen table project in 1984 has led to Cuddeback becoming a leading international trail camera brand. At Cuddeback, our goal is to make trail cameras that capture every animal, not just those standing still. That's why we use state-of-the-art electronics to ensure our industry-leading 1/4 second trigger speed. Sure, a slow-triggering camera will capture standing deer or those feeding on bait. But what about deer walking on trails, through food plots or those bucks that snub their nose at bait and walk right past? We think you want images of all animals, standing, walking and running. Cuddebacks are designed in the USA by Cuddeback employees who understand hunting, scouting, and the rigors of the hunting environment. At Cuddeback, we think image quality is important. If a picture is worth a "thousand tracks," we feel it should be clear, colorful, and show minimal motion blur. That's what we strive to deliver, and it's what we have become known for.
69. SPYPOINT
SPYPOINT - the world's best, most innovative trail cameras! Find the best SPYPOINT trail camera for your needs and get the most out of it. Whether you are a beginner or an avid hunter, we got you covered!
70. Hunting Made Easy
We continue to be the industry leader in quality hunting accessories. With your support and loyalty we will continue to expand our product assortment so you will have the very best product the industry has to offer.

71. Weston Brands
We make products that empower people to reconnect with their food. Our mission is to fuel a movement of hunters, gatherers, and locavores with the enduring, well-built products needed for a self-sustaining approach to food. We deliver the know-how to bring those products to life.
72. TRUGLO
TRUGLO is committed to providing customers with innovative products containing quality and value added features for Archery, Crossbow, Optics and Firearms. Whatever your weapon, whatever your season, shoot it better with TRUGLO.
73. Smith & Wesson Accessories
Smith & Wesson Inc. is one of the world's largest manufacturers of quality firearms, firearms accessories, knives, flashlights and shooting gear.
74. Cold Steel
Cold Steel - World's Strongest Sharpest Knives Cold Steel was founded in 1980 by company president, Lynn C. Thompson. Its products are manufactured in various countries including Japan, Taiwan, China and the USA. Cold Steel's products include fixed blade knives, folding knives, swords, machetes, tomahawks, axes, kukris, blowguns and walking sticks amongst others.
75. Hunters Specialties
They say a craftsman is only as good as his tools. We believe the same holds true for hunters. That's why we make purpose-driven hunting tools that stand up to any conditions and are guaranteed to work when you need them to. No gimmicks. Every piece of gear that bears the Hunters Specialties name is born from experience. As hunters, we're 100% committed to making you more effective and efficient in the field. Our products are designed with the innovation that will give you the advantage.
76. Outdoor Edge
Our goal at Outdoor Edge is to combine functional design with the sharpest, best edge holding steels, state of the art production processes and hand craftsmanship to create the finest quality knives and hand tools for the outdoors. I personally develop and field test each product to ensure the highest performance and stand behind everything we make with a Lifetime Warranty.

77. BUBBA
As fishermen, we were sick and tired of our fillet knives going dull, rusting, pitting, slipping out of our hand and not being able to hold up in a harsh saltwater environment. We wanted a knife that could handle a rigorous life at sea. After searching for this perfect knife, we found that one did not exist anywhere, for any price. That's when we set out to make the best fillet knife possible.
78. Cyclops
Cyclops produces the finest headlamps, flashlights, spot lights and portable solar power charging devices on the market. Lighting the way for over a decade, Cyclops has been at the forefront of lighting & portable power technology. With the continuing evoluition of LED bulbs, Cyclops lights continue to get brighter and more energy efficient-year after year.
79. BAKCOU ebikes
BackCountry eBikes now 'BAKCOU" is committed to the design and manufacturing of the best electric bicycles, bicycle components, and related products on the market. We are uncompromising in our materials, process of manufacturing, development of new products, and innovation of the highest quality. Our company was founded on a few basic principles. First, was our love for the back country and the desire to access these remote areas with minimal disturbance to wildlife and their habitat through quiet and non-pollutant means. Second, was to design and build the most durable and efficient, yet affordable, electric bikes on the market. Our goal wasn't to create a mountain bike conversion kit by simply adding a motor to a bicycle frame that wasn't designed and intended to operate with one. Instead, we designed the bike around the motor and the drive train with the necessary framework and durability needed to withstand the abuse and demands placed on it, and then included a comprehensive warranty to stand behind it. Thirdly, BackCountry eBikes was built by sportsmen and outdoor enthusiasts for those that want the same thing we do, which is to climb higher, go farther and explore more without adding more stress to the environment.
80. Avian-X
We equip the 80/20 generation. They make up just 20 percent of hunters and harvest 80 percent of game. They grit through the toughest hunts on the days when most stay home. They demand innovation and quality. Avian-X is their home: built by extreme hunters, for extreme hunters. Our goal is for every decoy to look just as real as the birds flying overhead. Countless hours of hunting and observation equipped us with a deep understanding of the species we pursue. It's evident in the ultra-realistic paint schemes, carefully crafted molding and true-to-life postures in every one of our decoys. Because at the end of the day, it isn't our competition we're trying to beat. It's the birds themselves.
81. Gator Waders
Gator Waders deliver all-around function and comfort while keeping you functional and dry
82. SOG Knives
Since 1986, SOG Knives has manufactured folding knives, fixed blades and multi-tool products for the military, law enforcement, industrial and outdoor marketplaces. Renowned for its innovations, SOG has been the recipient of many industry awards. SOG's unique approach to design and inventiveness has primarily been the vision of its founder… Spencer Frazer. SOG strives to be the creators of the most distinctive gear- gear made especially for adventurous people who like to "live on the edge". SOG's mission is to design and create gear of the highest quality, distinction and value that delivers what consumers need- and in order to do so, always defining the leading edge of technology.
83. Athlon Optics
ATHLON OPTICS is a proud US sport optics company devoted to designing and manufacturing superior quality optics to our beloved customers.
84. Browning Trail Cameras
Browning Trail Cameras are designed and manufactured by an avid group of hunters who continually strive to bring the most technologically advanced, high performance trail cameras to market. With unmatched quality and durability, Browning Trail Cameras truly are The Best There Is. The 2021 Browning Trail Camera line includes cameras with different feature options that can include the market's most complete cellular technology, elite dual lens options, true 4K UHD video, military grade invisible flash technology, and support for SD cards up to 512GB. All of our trail cameras and accessories incorporate ingenuity in design, quality workmanship, durable materials, and high performance processors that are backed by a one year warranty.
85. Hawk Hunting
HAWK is a hunter-driven company committed to ruggedly designed outdoor gear. HUNT FROM ABOVE. It means hunting with the best gear and giving yourself the ultimate chance at success. This is our end mission, simply making sure you're equipped with the best possible hunting gear.
86. VANGUARD
Vanguard is a global company that designs and manufactures tripods, bags, sporting optics, and accessories. For over 30 years, our drive to disrupt mediocrity and commitment to innovation has allowed us to create the highest quality products for photographers and outdoor enthusiasts at an affordable price.
87. MagView
88. Kolpin Outdoors
Kolpin products are made for people like you, the ATV/UTV riders, hunters, ranchers, outdoorsmen and landowners. Helping you to protect and transport your gear, and care for your land is where we come in. We are outdoorsmen that created our first gun case over 75 years ago and have been making outdoor solutions better ever since. We live for the outdoors and constantly strive for better hunts, better rides, working hard, playing hard and building lasting traditions with our friends and family. We design and engineer our products to help accomplish these things in the most demanding environments.
89. NAP Archery
New Archery Products is one of the largest, most respected, and most successful accessory manufacturers in the archery industry. New Archery Products produces the world's finest broadheads, arrow rests, vanes, bow stabilizers and other archery accessories.
90. PROOF Research
The PROOF Research family is made up of over [70] team members representing countless years of experience in the firearms and advanced composite materials industries.
91. Mountainsmith
Since 1979, Mountainsmith builds premier outdoor gear that is... forged for life. We believe that experiences are far more valuable than things. Forging gear that will last a lifetime is about more than durability; it's about creating smart equipment that lets you focus on what really matters: the adventure. Mountainsmith is commited to building the best-made, most durable and functional packs on the market; unmatched by anyone for their comfort, stability, value and performance in the backcountry. The quality and comfort of all Mountainsmith products – technical backpacks, trekking poles, tents, travel storage systems, luggage, pet products, adventure camera bags, as well as our iconic lumbar packs – set a standard of excellence in the outdoor marketplace. Mountainsmith gear is designed to meet the demands of rigorous travel on and off the trail, through mountain valleys, summit ascents, campus quads, red rock canyons, and far off airports…anywhere your next adventure takes you.
92. Snowy Mountain Rifles
Snowy Mountain Rifles was born in the mountains of Western Montana on the idea that accuracy and reliability stand before all else. Using advanced machining processes to hold the tightest tolerances available, we create custom long range hunting and tactical rifles you can depend on. We ensure precision and accuracy from start to finish by building each handcrafted custom rifle one at a time. Whether your game is hunting elk in the high country or shooting steel at over 1,000 yards, Snowy Mountain has a rifle for you. We are extremely passionate about hunting and shooting; in turn that passion is translated into each rifle we create. When you need a rifle that will never let you down, turn to Snowy Mountain Rifle Company.
93. KAHLES
Founded in 1898 by Karl Robert Kahles, KAHLES optics is a high-end optics pioneer with 120 years of experience in the development and production of riflescopes and a long history in the hunting market. They continue that tradition today in a state-of-the art facility in Guntramsdorf near Vienna.
94. Ravin Crossbows
At Ravin, we are a group of hard-core hunters and product designers who never stop pushing to achieve superior performance. Our focused goal is to build the most accurate crossbows on the planet, and then make them even better – year after year. Working with the industry's most brilliant engineers and drawing from our 20-year track record in archery product development, we literally re-invented the crossbow with the development of HeliCoil technology. This revolutionary design results in an incredibly efficient, compact, fast and balanced crossbow with rifle-like downrange accuracy that's never been seen before. In the words of Outdoor Life, Ravin is "Badass." Finally, we listen to crossbow hunters. As die-hard enthusiasts ourselves, we deliver what you need to take your adventures to new levels. And we're proud of every successful big-game hunt that we're a part of.
95. Moultrie Mobile
The first ever cellular trail camera of its kind, Moultrie Mobile was born to perfect the process, to offer hunting enthusiasts everywhere a more rewarding experience season after season.
96. Delta McKenzie
Our tagline embodies the importance of stopping your arrow with a longer-lasting product, but our focus on archery targets goes far beyond durability. Delta McKenzie offers the most complete line in the market-from our innovative easy-pull bag targets, to our long-lasting layered blocks, to the most realistic high-detail full-line 3D target animals-Delta has best archery target in the category. Delta-McKenzie's ultimate goal is to offer a product to boost your confidence so you can achieve greater success in competition and in bowhunting.
97. Kestrel
Kestrel Weather & Environmental Meters are employed by thousands of users in hundreds of demanding activities around the world. Every Kestrel meter is pocket-sized, rugged, accurate, waterproof, easy-to-use, and backed by an industry-leading five-year warranty. Available measurements include wind speed, air flow, temperature, humidity, wind chill, heat stress index, pressure, altitude, wind direction, air density and wet bulb temperature. Advanced models in the Kestrel 4000 series add high-capacity data-logging with on-screen graphical recall and optional Bluetooth® low energy data transfer to computers and smart phones as well as built-in calculators for specialized requirements, such as ballistics firing solutions for long-range shooting and evaporation rate for concrete placement. Every Kestrel meter is designed, developed, built, tested and supported entirely in the USA.
98. Oboz Footwear
We design and build footwear from the ground up, including men's and women's boots, shoes and sandals. All with our unmatched proven fit, feel and performance designed to take you wherever the adventure takes you. It's the compass heading that guides everything we do. From building great fitting footwear to how we give back to our community and the way we treat our planet. It's a mindset that grounds us in what's most important, doing things the right way. Because any other just wouldn't be true to the trail.
99. Christensen Arms
Founded in Utah in 1995, with roots in the aerospace industry, Christensen Arms developed the first carbon fiber rifle barrel. This patented technology resulted in one of the most innovative advances in firearms within the last two and a half decades. With over 20 years of firearm experience focusing on using top-tier aerospace materials and processes, Christensen Arms manufacturers some of the most lightweight, precise, and accurate firearms in the industry and around the globe.
100. REVEAL Cell Cam
REVEAL Cellular Camera is ideal for locations with limited access or to put on your hunting properties. Start seeing the action as it's happening even when you're not in the woods! The REVEAL Cellular Camera is not only small and discreet but powerful enough to handle the extreme outdoor weather. It's fast trigger and low glow infrared will freeze the action day or night without spooking wildlife.
101. Mustad
Today, one in four hooks in the world is made by Mustad. The Mustad brand can be found in over 160 countries and covers all disciplines of sport fishing as well as industrial and traditional fishing. We believe the reason fishermen continue to choose Mustad is that we do everything in our power to never let them down.
102. Sawyer Products
We are a US based company with a global mission. At Sawyer, we use the best technology to make simple products that keep you going regardless of your journey - whether camping or ultralight backpacking, keeping your kids safe and hydrated, or bringing clean water to developing countries. For over 30 years, Sawyer Products has been dedicated to offering more effective and reliable products for outdoor protection. Using science and rigorous testing, we've developed the most advanced and easy to use solutions in water treatment, insect repellent, sunscreen, and first aid.
103. Stormy Kromer
Since 1903 - A lot of things have changed since those first few caps - new colors, new fabrics, new styles - but we haven't changed the way we make them. They're hand-stitched right here in the USA, and they're still made to fit better than anything you've had next to your noggin. Stormy Kromer caps are true to the original, and that means you get all the comfort and function that made them famous. Wear one, and you'll know what we mean.
104. QuietKat E-Bikes
Go farther into the backcountry and get away from the crowds with QuietKat's innovative line of overpowered, hunt and utility-focused electric bikes and purpose-built accessories.
105. Rig'Em Right® Outdoors
Rig'Em Right is the hottest brand with the hottest products in the waterfowl industry today. Producers of the most well-designed and well-built products, tried and tested by the most heavily seasoned waterfowlers on the planet. Our gear consistently dominates the category for sales and performance. We have the best Decoy Anchors, Dog Blind, Blind Bags, Gun Cases, Layout Blinds and so on. Everything we produce is designed by a waterfowler and built for the worst conditions.
106. Salewa
At SALEWA, we seek to inspire people to enjoy their mountain experience by equipping them with a full line of premium, purpose-built products.
107. Rambo Bikes
Rambo Bikes is driven to provide to ultimate transport machines to people who love the outdoors as much as we do. A new way of thinking about travel!
108. Sightmark
Sightmark hits the heart of the optics market with pinpoint accuracy. Best-in-class performance and consumer-level pricing compliment a lifetime warranty to form an industry staple. From rugged red dots and traditional scopes to best-selling night vision, Sightmark makes its mark in the hearts and minds of the sportsman by consistently delivering quality at a price that performs as well as its products.
109. MY MEDIC
My Medic began after a tragic automobile accident, in which lack of equipment and training led to a loved one bleeding out, waiting for Emergency Medical Services. My Medic's goal is to is to prepare everyone with equipment and training for the unexpected emergency.

110. Rocky Boots
We are a hard-working company that builds rugged, reliable boots for the hard-working men and women who depend on us: the working man, the farmer and the hunter; those protecting our communities and our country. And this character of service is at the heart of who we are, and what makes us great. This is our heritage. This is Rocky.
111. Rival Arms
Sometimes standard equipment just isn't good enough. Rival Arms™ is devoted to those who demand more. Rather than being a traditional factory that is limited by specific production capabilities, Rival Arms is a coalition of machinists, designers, coaters, and other professionals united under one brand to bring the very best to a world saturated with "standard" equipment. We are obsessed with accuracy and performance-and it sure doesn't hurt to look great while getting results. Whether you are assembling a custom gun from the ground up, or just upgrading a single part, we're here to bring you the best. Precision is everything.
112. Duluth Pack
Duluth Pack has continuously handcrafted bags, one at a time, in Duluth, MN since 1882. The quality of their time-tested craftsmanship and hardware is guaranteed for life. Duluth Pack is the oldest canvas and leather bag and pack making company in the USA.
113. Wheeler
Here at Wheeler you'll find the finest, most wide array of high quality gunsmithing tools on the market. Whether you're just starting to put together your bench or you've been working on your guns for years, we know you want the best of the best. After all, you aren't just here for a couple tools. You're here for precision. You aren't just any shooter. You are a gunsmith. You have the knowledge to do the work, the experience to get it done right; all you need are the right tools. Time to roll up your sleeves and get to work because no one knows your gun better than you. That's why we make a wide array of high quality gunsmithing tools for all your firearms. From handguns to long guns, Wheeler is engineered to fit the job.
114. Kowa
Established in 1984 and born in Japan, today Kowa is a multinational company and one of the leading manufacturers of Western optics. Kowa is known for its high quality, precision optics in its many fields, including healthcare, sporting optics, and energy conservation. Kowa focuses on leading technology, proud craftsmanship, and flexible machinery. Even through constantly changing needs, Kowa continues to enhance the vision experience of its global customers.
115. Duckworth
Duckworth is the world's only source-verified, single-origin, Merino wool apparel company. 100% Made-in-USA. Where your WOOL GROWS matters. Our open-range Montana Merino sheep live between 5,000' and 9,500' elevation. The specific conditions of the Northern Rockies result in a rare wool, a soft durable fiber with exceptional loft and breathability. Where your WOOL IS MADE matters. All our wool comes from our very own Helle Rambouillet Merino and certified Duckworth Wool Cooperative growers, this is increasingly more important as most wool now ships around the world several times before it meets your body, ours is locally grown. Starting at the ranch, we begin the intricate process of sorting the wool for a specific end use, with yarn spinning, knitting, dyeing and finishing carefully managed on site by Duckworth's technical team. This reduces our environmental footprint all the way from sheep to shelf. Wool made in the country of origin – the United States – creates value-added product for our local economies. Keeping wool science and knowledge at home inspires technical breakthroughs and innovation at every level of the process, building a vibrant and globally competitive textile industry for the long term. This sheep-to-shelf process all begins with a rancher's stewardship of the land and livestock. At Duckworth, knowing and using what's in our own backyard is what really counts. Trust, quality, and comfort are paramount, assured by the pedigree of our wool supply, which we control at every stage of handling. Resurrecting the lost art and craft of American wool is our mission.
116. SnapSafe
Modular gun safes that can be assembled anywhere in minutes without tools. We also offer lock boxes, specialty safes and safe accessories.
117. RUGID
RUGID has a complete line of durable, waterproof gear for all forms of hunting and the outdoors. The company operates out of a small warehouse in Three Lakes, Wisconsin, still shipping every order with labor supplied by family and friends. RUGID understand that the gear you sell is only as good as the people who stand behind it, and that's how we do business.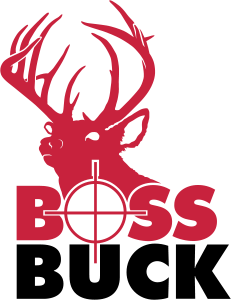 118. Boss Buck
For the past quarter century, American Hunter has been dedicated to the development & production of the most innovative game feeder systems on the market. Feeders are designed to fulfill requirements of everyone involved with wildlife-the wildlife hobbyist to the most experienced professional game managers. American Hunter Feeders are the longest lasting most flexible feeding systems available.
119. Blaser USA
Blaser is a firearms manufacturing company with headquarters Germany. It was founded in 1957 by Horst Blaser. In 1997, it merged with SIGARMS – the production, however, remained autonomous. Today, they mainly produce bolt-action rifles, shotguns, combination guns and single shot rifles. Blaser's US headquarters is in San Antonio, Texas.
120. Apex Gear
Apex Gear offers a wide range of archery sights and accessories.
121. Adamsbuilt Fishing
As a company that started out of passion for the sport, we offer fly fishing products for everyone. Whether you're just starting out or fine-tuning your approach, we can make reaching your fly fishing goals achievable. We stand behind our fly fishing products, guaranteeing their quality and durability.
122. MTNTOUGH
We are physical trainers, specializing in backcountry, tactical and hunter athletes. Every sport, and hunting is no exception, requires multiple levels of training. You can go on an high altitude hunt but you'll do better if you've trained your body to utilize oxygen more efficiently; you can chase down a big bull– but you'll chase him further if you've trained your muscles to move over long distances; you can get a clean shot on your target but you may not hit the shot if you have not trained your mind to settle down, lower your heart rate, and steady your body; you might get a great kill…but it doesn't do a whole lot of good if you don't have the physical strength to carry it out; and you can go on a multi-day mountain hunt but it will be miserable if your body is not conditioned for the longer duration and steep terrain. That is what the MTNTOUGH Backcountry Hunter Program will give you - not just one dimension...but all of them.
123. Heather's Choice®
Our mission is to provide healthy, nutrient rich meals and snacks for adventurers worldwide. We source high-quality, whole foods ingredients to create packable, dehydrated provisions. We strive to inspire adventure, health, sustainability and self-sufficiency.
124. Mud River
Mud River Dog Products is the nation's premier manufacturer of innovative and quality Sporting and Hunting Dog Products.

125. HHA Sports
HHA Sports, Inc. is a Wisconsin based archery and crossbow sight manufacturer and was established in 1984. With over 30 years in the archery and the past 14 as the leader in single pin technology, the masses have spoken. HHA Sports is the brand of choice for movable sight aficionados everywhere. American made and backed by a 100% lifetime warranty, HHA sights are packed with exclusive features that set us apart from the competition.
126. SEVR Broadheads
SEVR Broadheads were born to cut a huge fatal swath through big game and the broadhead market as you know it. Straight Through It means our heads cut bigger, cut deeper, and fly straighter than anything out there. It means your satisfaction is guaranteed, period.

127. SPOT
SPOT offers peace of mind, using 100% satellite technology. SPOT products keep you connected to the people and things that matter most. SPOT allows you to track assets, send and receive messages, send your GPS position and status, mark waypoints, track your progress on Google Maps™ and notify search and rescue officials in the event of an emergency.
128. DIAMONDBACK
Whether it's a vacation trip to the beach with the family or a hunting trip across the country with the buddies, you can feel confident with a DiamondBack. Because we all want a cover we can trust in any situation. Trust that our gear will stay dry and secure and that the cover will last a lifetime. Trust that we'll be ready for anything. We construct our products using metal, hardware, and welding supplies that come from American suppliers. From small town USA, we are challenging the status quo of what truck bed covers should be so that we can all do more with our trucks.
129. Tipton
Tipton has everything from gunvises to cleaning supplies, to help you keep your guns clean and in perfect condition.
130. Rugged Ridge Outdoor Gear
Rugged Ridge Outdoor Gear's goal is to make the best quality, user friendly, outdoor widgets that will make you as a hunter, better. Rugged Ridge Outdoor Gear was created by Bob Beck & lifelong friend, Nathan Jones, both sharing a passion for the great outdoors. With Bob's experience hosting Extreme Outer Limits TV on The Sportsman Channel and Nathan's clever engineering skills, they have teamed up to create innovative, top of the line products, that our current outdoor industry deserves. Rugged Ridge Outdoor Gear's goal is to make the best quality, user friendly, outdoor widgets that will make you as a hunter, better. There are no corners cut, period. This gear is made to last and will stand up to whatever conditions you choose to endure. Every product is made, and will continue to be made, right here in the USA.
131. Swagger Bipods
The revolutionary Swagger All-Terrain Bipod, with it's patented Crazy Legs flexible leg system gives you shooting agility like never before.
132. Hooyman
We believe serious outdoorsmen should demand superior performance from the gear they bring into the field. Here at Hooyman, we engineer all our products knowing passionate hunters rely on technologically advanced tools to enhance their success in the woods. We don't settle for second best and refuse to sacrifice innovation for "standardized" necessity. We manufacture the best and most eclectic premium tree saws, handsaws and cutting and pruning accessories on the market.
133. Frankford Arsenal
Frankford Arsenal Reloading Tools brings innovation to the reloading world. Frankford Arsenal strives to make top of the line reloading tools at an affordable price. Here at Frankford Arsenal we are constantly engineering products to make a reloader's life easier. From the Wet/Dry Media Separator, to the Case Trim and Prep Center, to the popular Rotary Tumber, we make reloading fast, easy and efficient!
134. Generac
Founded in 1959, Generac was the first to engineer affordable home standby generators, along with the first engine developed specifically for the rigors of generator use, and is now the #1 manufacturer of home backup generators. Generac manufactures the widest range of power products in the marketplace including portable, residential, commercial and industrial generators. We are also the leading designer and manufacturer of manual and fully automatic transfer switches and accessories for backup power applications up to 2 MW. Our Generac Mobile line of powerful, high-quality light towers, trailer-mounted mobile generators and combination units are designed and built for a variety of industries and the most demanding environments. Generac also pioneered the residential power washer category, putting the power to clean into the hands of homeowners. Today, Generac features a full line of innovative, industry-leading power washers suitable for virtually any application, including the toughest commercial and industrial environments. At Generac, we protect the things that power your life by providing quality, affordable power solutions.
135. HEYDAY
As life long hunters we know that decoys can be one of the hardest parts of waterfowling. We were tired of babying them, lugging them, sinking them, tangling them, all for a spread that looked lifeless if the wind died. So, we changed the game and made the first rig, and then the first decoy you'd use for a Lifetime. You realized the work and experience became easier and more fun. The gear stopped being the problem and blended into the background. You could take a load off without slowing down. You began to focus on where you were, who was there, and how you felt. You began to recognize how good you had it. That you were one of the lucky few out of cell range with your people - laughing and creating the moments you'll be talking about in 20 years. What you realized, was that you've been in your HEYDAY.
136. Hanwag
We all leave trails as we walk. And these trails reveal what moves us, what drives us, who we are. We've been following ours for over 90 years. Our values became tradition, our commitment became passion. Born in Bavaria. Worn around the world. We're excited to see where the trail leads. Hanwag has been manufacturing high-quality mountaineering and trekking footwear at its headquarters in Vierkirchen, near Munich since 1921. Hanwag footwear stands for traditional Bavarian craftsmanship and durability combined with technical expertise and continuous innovation. With a specific focus on the perfect fit, robustness and high-quality materials, all of the company's footwear is made in Europe. All Hanwag footwear, with the exception of double-stitched models, are made with a cemented construction. This very complex shoemaking technique guarantees that all Hanwag models can be resoled to last even longer.
137. Kershaw Knives
From award-winning technologies and advanced materials to the solid sound of the blade lockup, when you're carrying a Kershaw, you know you're carrying the real thing. With Kershaw, you get incredible bang for your hard-earned buck. Even our inexpensive models are impressive. In fact, everything about a Kershaw is solid, crafted, reliable. That's why we can back each of our knives for the life of its original owner against any defects in materials and construction with our famous Limited Lifetime Warranty. You can always look to Kershaw for everyday carrying knives that can tame any cardboard box and liberate any purchase from its plastic packaging, sporting knives that make hunting, fishing, watersports, and camping even better, work knives that won't let you down, and tactical knives that ensure you're ready for anything.

138. Trophy Ridge
At Trophy Ridge, we believe every one of our products should give you a distinct advantage. Lighter weights. Deadly accurate. Smart, hunt-inspired reasons for each product's existence. Anything less is a waste of your time, and ours.
139. EXPED
Starting in the early 80's as a distributor of other outdoor brands, we began to build our own gear in 1997. Since then we have created many highly innovative products and won many awards for our designs. We develop high performance outdoor gear that empowers our users in the pursuit of unrestricted outdoor experiences – wherever your next expedition may lead you to, be it a nearby forest, tropical jungles, a remote mountain peak or challenging waters: for trekking, climbing, hiking and globetrotting.
140. J.P. Sauer & Sohn
J.P. Sauer & Sohn is Germany's oldest active hunting rifle manufacturer. The clear commitment to mechanical precision, uncompromising quality and timeless design has long outlived all ephemeral fashions and trends. The latest evolution, the Sauer 101 sets a new benchmark for bolt-action rifles.
141. Old Timer
The tradition of passing an Old Timer knife down from one generation to the next has proven Old Timer as a reliable and trusted brand recognized by hunters all over. Old Timer knives such as our traditional folders, fixed blades and the Copperhead Series are designed to serve your every day needs, yet built for generations.
142. Vertx
Vertx® is a premier manufacturer of tactical and outdoor gear and apparel for the Prepared Professional™. We focus on low-profile designs, superior fit and function and user-friendly design features for every day applications. Since the brand's inception in 2009, we have earned trust among the nation's top operators for exceptional performance, fit and durability.
143. Shadow Hunter
Shadow Hunter Blinds are built to a higher standard - to withstand the test of time with durable design, quality, and integrity. Since crafting the first Shadow Hunter blind in 1996, we have helped our customers create a new hunting experience in total comfort.
144. Honey Stinger
Gluten-free and organic sports nutrition - Fuel made with delicious honey and organic ingredients so you can push harder and go farther.
145. Umarex USA
Umarex USA, Inc. is one of North America's fastest-growing family-owned outdoor sport and recreation companies. Umarex innovates, markets, and sells airguns, shooting optics, airsoft guns, LE training platforms, paintball guns, pepper pistols, and more. Umarex is family-owned and operated for almost 50 years and from its Arkansas-based operation, you'll find a wide selection of air rifles for air gun hunting, rifle scopes, airsoft for practice, less-than-lethal self-defense guns, T4E guns for live training, and even Rekt foam dart guns.
146. Bear and Son Cutlery
We have a skilled and experienced work force capable of performing many of the extra hand operations that go into the making of our products. The Bear & Son Cutlery factory is unique. It is full self-contained. While some companies only assemble parts brought from various suppliers and put their names on the product, we do everything in-house from building our own blanking dies to heat treating, grinding and assembly, and hand finishing our products. These steps ensure that Bear & Son Cutlery is of excellent quality and a real value for both the dealer and consumer. This commitment to excellence has just improved due to rich family tradition in knife making craftsmanship not only by management, but also our experienced work force. Our customers and consumers can look for even more new and exciting products as a result. Our ongoing commitment is to make them in America and make them affordable. We want everyone to be able to afford what we are proud to make!
147. Argali
Hunt hard, hunt wild and give back. These are the values that drive everything we do. Our mission is to connect people to the backcountry and conserve wild hunting experiences. Whether through films, content or gear in our store, we want to share our passion for the wild. We started Argali with a simple idea: to promote the connection to and value of hunting in wild places. While Argali has morphed since we started, what hasn't changed is our belief in the importance of place to hunting, and in particular wild, remote places.
148. Tethrd
Tethrd is a team of saddle hunting fanatics with a passionate addiction to whitetail hunting. Tethrd seeks to accomplish 2 missions: Spread the love for saddle hunting to the sportsman community, & design and engineer the world's best saddle hunting equipment. That's it. If it doesn't make the saddle hunting community better, we won't do it. Period. Tethrd evolved from a burning desire to provide quality gear and resources to the saddle hunting community. Because our community is a small niche component of the greater hunting industry, the availability of saddle specific gear and innovation was severely lacking. Tethrd solved this problem by designing, engineering, and producing the most mobile, stealthy, and safest elevated hunting gear on the planet.
149. Waterworks-Lamson
Waterworks was formed in 1996 when fishermen who happened to be product designers figured a better way to release a fly-caught fish. The status quo, the hemostat, wasn't good for the fish or the fly. Their solution was an innovative tool that allowed a fish to be released without handling, and the fly to remain intact. Named after their hometown in Idaho, they called the tool the Ketchum Release. Those same fishermen were also bicycle enthusiasts and prior to forming Waterworks, had honed their skills in the world of high performance cycling, creating and patenting cutting-edge components and mountain bike suspension technology. Eventually turning their focus to the fly reel was a logical thing to do: Reels were, essentially, a wheel on a frame.
150. U.S. Optics
U.S. Optics provides the shooting, hunting, and defense communities with optics of unparalleled durability, reliability, and optical clarity by empowering a team that refuses to compromise organizational standards and strives to push the boundaries of innovation.
151. GPO German Precision Optics
GPO, USA is an American based company that creates and sells premium outdoor sporting optics to avid outdoor enthusiasts who seek high quality premium optics for their sport. Based in Midlothian Virginia, it is owned and operated by Michael Jensen, an outdoor industry veteran who has successfully assisted in leading numerous premium brands such as Zeiss, Swarovski, Remington and Marlin to benchmark success levels. GPO, USA works in tandem with GPO, GbmH, a German based company owned and operated by Richard Schmidt, formerly CEO of Carl Zeiss Sports Optics, GmbH. GPO, GmbH is the global owner of the GPO brand. Together, GPO, USA and GPO, GmbH design, engineer and have produced optics that meet the highest specification in the products price/class segments. GPO, USA is committed to enhance the experience of outdoor enthusiasts by bringing premium product with better features at similar prices or similar quality products at better prices. The GPO, USA based company is unique in the fact that it not only creates premium sporting optics, but it offers one of the best warranty service policies and it publicly supports select organizations that protect conservation, our country and our constitutional rights.
152. Stanley
The Stanley brand has a rich 100+ year history. Born from inventor William Stanley Jr. who forever changed the way hot drinks were consumed. In 1913, he fused vacuum insulation and the strength of steel in one portable bottle, inventing the all-steel vacuum bottle we know and love today.
153. SKRE Gear
We built this company on the premise of providing a superior product at a great price. It is very rewarding to know that the work we are doing goes toward helping people follow their dreams and achieve their goals, creating everlasting memories in the process.
154. Riton Optics
At Riton we have an unwavering passion for offering high quality optics at the industry's most competitive prices and matched by incredible service. With each and every order we strive to surpass your expectations. From your first look through our Riton High Density glass to your interaction with our customer service team in Tucson, Arizona, we are confident that you will appreciate the quality of our service and products. You will see the difference in everything we do because we are different, and we developed this company to be exactly that so that you, the consumer, get everything you deserve.
155. Skeleton Optics
For as long back as we can remember, Americans have always shared a passion for the great outdoors. Skeleton Optics owners, Mark & Lori, have traveled cross-country with family and friends, traversing the highways by motor-home, exploring on back roads and hiking trails; experiencing Northwest sunsets, rushing rivers and wild elk with their own eyes. Although they are up for any outdoor adventure, they are not as inclined to say the same about the sunglasses on the market with poor craftsmanship inevitably leading to smeared and scratched lenses, cracked frames and more. So, in 2015 Mark and Lori purchased Skeleton Optics with the sole purpose of providing top-shelf sunglasses that allow you to see the beauty of the outdoors. Skeleton Optics sunglasses are reliable, durable and provide extraordinary vision quality. There is no substitute when it comes to lens technology, which is why Mark and Lori selected polarized lenses manufactured by Carl Zeiss Vision, and handcrafted frames designed and manufactured in Italy. Everyone has amazing campfire stories to tell about fishing trips, big-game hunting or white water rafting. Mark and Lori want your visual memories to be clear of what you saw so that those stories will live on when you pass them onto the next generation. We want to help you live a life with No Boundaries. Welcome to the Skeleton Optics family.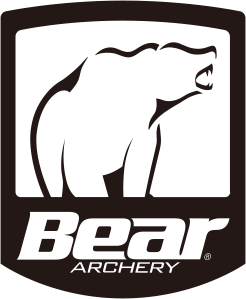 156. Bear Archery
Engineered for top-of-the-line speed, extreme accuracy, and dependability, Bear Archery bows are perfect for any new or experienced hunter looking to spend more time in the woods. We solemnly swear: Each Bear bow, no matter how large or small, will be utterly reliable and intensely lethal, capable of killing quickly and ethically. This promise will never change. It's been our benchmark for more than 80 years, and the guiding principle behind the creation, perfection, and constant refinement of methods and techniques known only within Bear. No other bow feels, functions or finishes like a Bear. Nothing fulfills your highest expectations in quite the same way. Next trip take a Bear along. You'll see what we mean.
157. CanCooker
CanCooker allows you to spend your time playing, working or socializing instead of preparing and cooking the food. Clean up is easy, too!And, unlike the original cream can which took half a day to cook, CanCooker cooks a meal inside an hour! Best of all, CanCooker works on any heat source and it cooks with steam so you get a healthier, better tasting meal as well! Seth McGinn's CanCooker is the simplest, healthiest, and most convenient cooking system available. The CanCooker takes the cattle drive tradition of cooking in a cream can and updates it for today's busy lifestyle. Pack the CanCooker with ingredients and enjoy a mouthwatering, slow-cooked meal in a fraction of the time. Use it indoors and outdoors to cook a healthy meal on any stovetop, campfire, burner, grill or the new Multi-Fuel Portable Cooktop. The revolutionary CanCooker uses steam to cook tender, flavorful meals that don't have to simmer all day in a crock pot. The lightweight, high-strength aluminum construction and latch-closed, silicon-sealed lid ensure years of hassle-free enjoyment.
158. Cupped Waterfowl
Designed by guides and built with the highest quality materials available, we are sure you will enjoy the gear. Cupped Waterfowl products are designed by waterfowlers for waterfowlers. We know the difference between a flute and a short reed. Here's to hoping your next season is spent with people, dogs, gear that you love, the wind at your back, and the bird Cupped in your spread.
159. Prois
What sets Prois apart? It is our belief that women require performance outdoor gear for their hunting and field pursuits. We select only the top rated performance fabrics to provide wind stopping, wicking, waterproofing, silence and thermoregulation. We create each item to maximize efficiency and functionality in the field utilizing signature features. We engineer all of gear expressly for women and we maintain creative control in each and every piece we manufacture. We are committed to you, the female hunter. Our program is for the sole use of the purchaser (or their significant other).
160. DSG Outerwear
Are you looking for functional, warm yet fashionable winter jackets and pants for snowmobiling or functional hunting, ice fishing or fishing? Or functional hunting clothing for all climates that is actually made for a woman? You've come to the right place! DSG Outerwear focuses exclusively on women's clothing and puts a strong emphasis on fit as well as function, so that our outerwear and lifestyle clothing not only keeps you warm, but truly fits your body. One unique differentiator is our sizing, which we work very diligently on. It starts with fit models of all shapes and sizes to make sure our styles work for every woman looking to stay warm while snowmobiling, comfortable while hunting, or enjoying any other winter or outdoor activity. From petite to plus, DSG offers a size range from XS-5XL in outerwear. Our offering can outfit you from head to toe with full layering systems, casual clothing, jackets, bibs/pants, gloves, boots, socks, helmets, luggage, and more!
161. Spartan Precision Equipment
Our patented Spartan Magnetic Attachment System is at the heart of many of our products. Light, strong and reliable, the systems use Neodymium rare earth magnets to attach to the rifle in seconds, enabling the shooter to follow live targets and stay level on uneven ground. You will only ever need one bipod/tripod for all your rifles.
162. Wilderness Athlete
Wilderness Athlete® is committed to improving the health & quality of life for the outdoor athlete by providing field tested, scientifically validated nutrition and sports performance product formulations.
163. Sheep Feet
At SheepFeet our goal is to support you every step of the way on your hunts and throughout everyday life. We love hunting and all the amazing memories made from it. Like a good hunting partner we want to help you hunt without pain, be protected against future injury, and have a successful hunt!
164. Pro-Ears
Hearing protection made with quality in mind, Pro Ears is the industry leader for premium hearing protection. Handmade in the USA, our electronic hearing protection and passive safety ear muffs are what you need for dangerously loud environments. Designed for all applications, discover the difference of using professional military-grade muffs. Hear the difference today.
165. Ledlenser USA
We create light. Even in the furthest, darkest corner of the world. As the world leader in LED flashlights and headlamps, we are downright obsessed with it. And while some believe that we already make the best lights in the world, we think we're only at the beginning of our journey. Because there is always an idea which is better than the good idea that somebody just had, and because even the best quality can be improved. We already have over 100 patents for our innovative ideas. But this is just the beginning.
166. DarkTimber Coffee Co
Since 2004, our founder and master roaster has been sourcing, roasting and blending some of the worlds finest coffees. Every coffee that we roast is carefully, and skillfully, developed to highlight their unique flavors. At Darktimber Coffee Co, we hand select every lot of green coffee that we sell. Our rigorous selection methods ensures that we are starting with the best 100% specialty quality Arabica green coffee we can get our hands on. Never do we use Robusta coffee in our blends.
167. SiOnyx
SIONYX is a silicon-based photonics company that develops and manufactures proprietary ultra-low-light CMOS image sensors and high-performance night vision camera systems. These sensors dramatically enhance the performance of light sensing devices commonly used in commercial, industrial, medical, and defense related applications.

168. Unique ARs
As a family owned company, we have a passion for creating AR Rifles unlike anything in the market. Our dedication to perfection drives us to produce quality rifles and accessories that anyone would be proud to own. As outdoorsmen, we crave all types of recreational opportunities which the location of our global headquarters in McCall, Idaho affords us. We believe that a fulfilling life consists of balancing work and play, form and function and our rifles are a direct reflection of this philosophy.
169. Dakota Lithium
Here at Dakota Lithium we create sustainable energy products to help people with deep cycle battery applications and long-lasting energy storage. We believe that quality makes the difference. And that quality is measured by lifespan – how long a battery lasts. That's why here at Dakota Lithium we focus on building batteries that last a long, long time. By harnessing a unique chemistry and our engineering know-how Dakota Lithium lasts 4x longer than traditional batteries, providing lasting value for our customers, and reducing e-waste and the impact on our planet.
170. Barska
Since 1994, BARSKA's success and growth in the sport optics industry has been a direct result of our commitment "To Deliver Value, Quality and New Technology in Outdoor Products That Enhance the Consumer's Lifestyle". Year after year, we continually strive to provide our customers and valued retailers with the widest and most diverse selection of sport optics products available in the industry. By relentlessly working to achieve this goal now and in the future BARSKA will continue to grow and to be recognized as the brand of choice for the most innovative and extensive line of sport optics products available from rifle scopes and binoculars to spotting scopes, shooting accessories, telescopes and other products that provide enjoyment to outdoor enthusiasts no matter what activities they pursue. In keeping with our goal of expanding and enhancing our product lines and making BARSKA your brand of choice for all your sport optics needs.

171. Peet Dryer
Nobody likes wet, sweaty or smelly shoes. That's why we started PEET. Inventor and sportsman Gene Peet created the first shoe dryer in 1968 so no one had to wake up to soggy boots.
172. Lockdown
For peace of mind, Lockdown® is the only brand that protects, monitors, and provides constant connectivity for high value, high consequence items - whether present or away.
173. Hunter Safety System
Hunter Safety System, Inc. was born out of a love for hunting and a desire to keep all tree stand hunters safe. Hunter Safety System leads the industry in providing the best safety harnesses to hunters and outdoorsmen and women. We also create accessories such as the LifeLine that virtually eliminate the potential of an accident whenever they are in an elevated position. We save lives by providing the best tree stand vests, harnesses and accessories in the hunting industry.
174. MR TARGET
Are you tired of the same old boring outdoor shoots? Lugging out bottles or old appliances to blast and then have to pick up? Or worse yet... leaving the junk behind? After losing interest in the typical shoot... MR TARGET now offers some of the finest reactive steel shooting targets on the market. Choose from our selection of Reactive Targets, Dueling Trees, Animal Targets, Poppers, Steel Plates, or submit your own image to transform it into a steel target!
175. Hillsound Equipment
Hillsound is made up of outdoor enthusiasts and weekend warriors alike - all passionate about how to make outdoor recreation safer and more approachable. We at Hillsound believe that our product innovation should be driven by customer satisfaction. Based out of Vancouver British Columbia, our production and design team function in combination with consumer feedback to create innovative and functional products to thrill outdoor enthusiasts.
176. Negrini Cases
As one of the Worlds largest producer of gun cases, Negrini SRL has over 37 years of shotgun case, rifle case, and pistol case production experience. What makes Negrini gun cases different from the competition is their patented ABS (Acrylonitrile Butadiene Styrene) case technology. Above all, the most important mechanical properties of ABS is its impact resistance and toughness. Additionally, all Negrini gun cases are four cases in one. Consisting of two outer ABS shell cases and two inner shell cases. Sonically welded together permanently in a specific array to maximize shock absorption! The results are an ultra-light, ultra-strong, impact resistant luxury case!
177. Butler Creek
Firearms and optics are investments worth protecting. Butler Creek® produces innovative, field-proven accessories that improve the shooting experience for hunters and tactical enthusiasts alike. The wide array of accessories are designed by shooters who know the value of quality and durability. Butler Creek traces its roots back to Montana in the 1930s, when founder De Vissing was challenged by a friend to invent a product that kept scope lenses dry, yet allowed the scope to be used at a moment's notice. Vissing produced scope covers in his basement, and sold them through sporting goods magazines. Brothers Fred and Bill Heckerman bought the company, eventually renaming it Butler Creek after the small body of water that ran through their jointly owned property in Jackson Hole, Wyoming. The product line expanded over the years and now includes slings, straps, magazines and magazine loaders.
178. VOORMI
Super + Natural High Performance Clothing built for the most rugged places on Earth. VOORMI is a next generation performance clothing brand built around the belief that true backcountry gear should be just as unforgiving as the remote and rugged places in which it's used. Mostly manufactured in the USA and produced exclusively with our own in-house developed performance fabrics, we're working hard to push the performance of textiles far beyond where they've ever gone before.
179. American Buffalo Knife and Tool
Here at American Buffalo Knife and Tool we offer a full line of cutlery and multi-tool products for our customers. We have spent many hours and a lot of effort to develop the best products at the best value for our customers. ABKT is a family owned company that values great customer service, as well as having a passion for our products, quality, and designs. We focused our attention on making the best quality and most unique designs. All knives are imported.
180. Burris Optics
The leader in optics innovation since 1972!
181. frogg toggs
Since 1996 frogg toggs® has endeavored to provide the world's best rainwear, waders, cooling products, footwear and accessories at the best possible prices. Our mission has always been to keep folks comfortable during their outdoor pursuits. Whether you work or play outdoors, frogg toggs® has a product that will keep you comfortable while you pursue your passion or put food on the table.
182. ReadyWise
Our first and highest priority is the safety of the consumers who use our products. We take pride in helping families prepare for the unexpected. With a 99% satisfaction rate and millions of pouches sold, ReadyWise has quickly become the nation's leader in emergency preparedness.
183. Habit Outdoors
We make high-performance outdoor gear at an incredible value. At Habit, we engineer outdoor gear that works when you need it-designed by folks who've spent countless chilly mornings in duck blinds and treestands. We're all about functionality in the field-about helping you stay comfortable in uncomfortable situations. We think you deserve quality that won't break the bank, so we offer outstanding values on gear that out-performs apparel at twice the price.
184. Good To-Go
Nowadays, when it comes to food, the words "quick" and "healthy" aren't often used together. You can have one, but don't expect to have the other-until now. We aim to change how people eat on-the-go. We strive to offer meals to suit all diets, which is why all of our products are gluten-free, low in sodium, and made with no preservatives. We also offer several vegan and vegetarian options. Our meals are handcrafted in Kittery, Maine. Maine has a long history of wilderness adventures and craftsmanship, especially when it comes to the outdoors. It's a perfect setting for making Good To-Go's lightweight dehydrated meals. Maine's vast forestlands, with countless lakes and mountains and its thousands of miles of coastline, are breathtaking and inspiring. Good To-Go uses that inspiration to carry on the tradition of Maine craftsmanship focusing on quality and excellence.
185. VIAM Outdoors
Manufacturer of outdoor gear that is lightweight, and affordable.
186. Schrade
Schrade takes pride in creating trustworthy knives that are perfect for all outdoor adventures. Whether you are hiking, camping, executing bushcraft or any in other activities, Schrade is the strong performing companion you need that can be passed down from generation to generation.
187. LONGSHOT
LONGSHOT is designed and made by a company focused on target cameras and the specific needs of shooters. Being long-distance shooters ourselves, we know how a target camera should be designed and preclude the pitfalls fallen into by software or camera companies who place something into the market without knowledge or research just for the added revenue. LONGSHOT is so confident in the product line, it was the first to introduce a guarantee. It's a hassle for long-range target shooters, or long-range hunters who are sighting in their rifles, to check their hits on a downrange target. Walking to the target every few shots is impractical, especially when shooting long distance. A spotting scope can be used, but often times they are hard to zero in on the target and may suffer a slight bump that puts them off target. Not only that, but it's nearly impossible to pick out a dark bullet hole in a black target with a spotter. That's why we developed LONGSHOT™ high resolution, all-axis, target cameras. Cameras with a WiFi connection that set up adjacent to your target and send a real time video feed to your phone or tablet via our app.
188. TUF-LINE
There is nothing worse than losing the fish of a lifetime due to a breakage in your line which is why TUF-LINE is pound for pound 15 times stronger than steel. Through years of research and experience, we have perfected a proprietary coating process that permeates into the fibers of the braid, creating a stronger, more abrasion-resistant, long-lasting super line. We believe it's without a doubt the most bullet-proof line on the market, and we're confident that once you try it out, you will too.
189. Zippo
Zippo outdoor products are built for superior durability and reliability, and designed with a purpose - so you can get outside and push your boundaries.
190. Bronc Box
The Bronc Box was inspired by explorers of the wild – hunters who have dedicated much of their lives understanding nature, living on the fringes, and relentlessly traveling to find their next adventure. And like these fellows, the Bronco horse lives unrestrainedly, endures the elements, and represents freedom. Ergo, we chose this as a symbol to name our trusty sidekick to introduce to you and the sportsmen world.
191. DU-HA
Whether you're a contractor, sportsman or simply someone looking for a great way to organize your pickup truck, the DU-HA is perfect for you. The DU-HA includes a 2 piece gun rack/organizer, so you can safely store your guns in their upright position. The DU-HA acts as a legal gun case in most states and carries 2-4 guns depending on the configuration for your truck. Every DU-HA is constructed of heavy duty polyethylene and is virtually indestructible.
192. Lakewood Products
All Lakewood cases are soft-sided hard cases made in the USA with a Limited Lifetime Warranty. From the back-of-the-truck to the backcountry to the air, they offer the protection of a hard case with a soft exterior. Lakewood cases are super tough and constructed with highly durable ABS plastic for a hard and rigid core. The exterior is encased in ultra-durable, drag resistant, ballistic nylon. The interior features form-fitted high density foam for ultimate protection of your hunting and fishing equipment. Lakewood cases are convenient, durable, ultra-light, easily transported, lockable, and TSA compliant. Hunting or Fishing we have your gear protected!
193. PROBAR
PROBAR creates delicious, healthy, plant-based products. We provide REAL FOOD choices with a commitment to quality, sustainability and fantastic taste.

194. TETRA
TETRA™ was conceived and founded by Bill Dickinson, Au.D. and David Gnewikow, Ph.D. With 50 years combined experience in the hearing care industry and 80 years combined experience hunting, these two hearing doctors brought their knowledge, experience, ideas and passions together to form TETRA. There were two driving ideas behind TETRA: First, 86 percent of hunters don't wear hearing protection while hunting. Over our careers of helping patients with hearing loss, we've seen what a lifetime of noise exposure from hunting does to the hearing – and the lives – of our patients. We set out with the goal of developing hearing technology that hunters would actually wear and use. Our products are premium technology, comfortable, and give hunters a natural hearing experience, while still protecting their hearing. Second, a lifetime of noise exposure from hunting, loud equipment, motors and more can rob us of our hunting edge. Hearing loss makes it harder to detect our game and almost impossible to tell distance and direction. We developed our patent-pending Specialized Target Optimization™ (STO), the world's first hearing technology designed to optimize better hearing for hunters in their specific hunting environments. No matter how well you hear, TETRA gives hunters an extra edge – or gives you back the edge you once had. TETRA is committed to premium technology, to premium hearing experience, and to premium customer service. *TETRA isn't just hearing protection. It's hearing perfection.*
195. Boyt Harness Company
Since 1901, Boyt has worked hard to provide rugged and dependable equipment, accessories and clothing for all hunting and shooting enthusiasts.
196. Wildgame Innovations
If you aren't getting the results you want, you have to make those results happen yourself. In the mid-1990s, Ryan and Matt Busbice ran out of patience with attractants that were always the same thing in a different bag. Managing a 1,110-acre deer lease in Northern Louisiana quickly uncovered the lack of options when it came to attracting big deer at long distances. So the Busbices set out to create a protein-packed formula with enough power to cover some serious ground. The two brothers spent years experimenting with different scents and flavors, and eventually landed on something that changed the game. The Persimmon CRUSH™ attractant remains one of the most successful and effective deer attractants on the market today. It's that drive to get the job done " and get it done right " that has fueled Wildgame Innovations ever since the company was officially founded in 2002. The product line has grown from attractants to also include game cameras and feeders. We are constantly seeking to improve our products. Better products mean better hunts, and we want that just as much as you do.
197. TenPoint Crossbow Technologies
198. Benjamin
In 1882, Walter R. Benjamin of St. Louis, Missouri, introduced the first Benjamin air rifle. These Benjamin Pump guns were manufactured by the Wissler Instrument Co. of St. Louis under a U.S. patent that had been issued to Benjamin. Unlike many air guns of this period, the Benjamin was intended not as a toy, but as a high-power compressed air. The Benjamin Air Rifle Company was acquired by Crosman in 1992. Today, Velocity Outdoor has built on the Benjamin heritage to feature all of our adult hunting and high performance PCP and break barrel airguns, as well as a selection of premium pellet ammo. The evergreen consumer favorite Benjamin Marauder was launched in 2008 and the first ever big bore airgun, the .357 caliber Benjamin Rogue, was launched in 2011. Today, Benjamin continues to lead the airgun hunting market with high-powered products such as the Benjamin Bulldog™ .357 caliber and the revolutionary hybrid hunting weapon, the Benjamin Pioneer Airbow™ which fires a full size, full weight arrow with broadhead downrange at a a blazing 450fps.
199. Uncle Henry
Grip a legend. When searching for a legendary knife, look no further than what the experienced tradesman carries in his pocket. Legendary Uncle Henry models such as our handsomely crafted traditional staglon folders, fixed blades and select series lockbacks give you traditional style with rugged dependability.
200. RaptoRazor
The Raptorazor home of the Big Game Skinner and MANO. Faster, Safer, Cleaner. Gutless Skinning and Field Dressing Made Easy!
201. Ameristep
Ameristep is proud to be an innovator in the industry, continually seeking new solutions to help hunters disappear. That disappearing act is only part of the story, though. Versatile mobility in all our product designs lets you choose the location that's right " not the location that's convenient. Once you're there, simplified assemblies mean you can set up quickly and capitalize on the moment. Additional key features eliminate elements like scent, noise, reflection to make sure you stay hidden. You'll have the element of surprise locked in, as long as you're in an Ameristep blind.
202. OZONICS
At Ozonics, our goal is to make your big game hunt more enjoyable by helping you to avoid scent detection by downwind animals and to simplify your pre-hunt preparation. While Ozonics is the only scent elimination product that deals with your scent zone, like anything else, it is not perfect, as wind speed and fluctuations cannot be controlled. Furthermore, Ozonics does not pull the trigger for you. You still have to get up early, choose the right stand, get to your stand without spooking the deer, be able to draw your bow or raise your gun without being detected and make a good shot. Hunting is still hunting. You increase your odds of success with preparation, time in the field and good luck. Ozonics does not affect any of that, nor do we want to. We believe in an ethical harvest, quality deer management and selective harvest. We also enjoy seeing more deer and closer deer for a longer time. That's what Ozonics is all about. A better overall hunting experience!
203. Outdoor Vitals
LIVE ULTRALIGHT PERSONALLY & PROFESSIONALLY Living Ultralight is simplified, versatile, & focused. It means you can do more while requiring less. We value this lifestyle in how we run Outdoor Vitals as well as in our own personal endeavors. TENACIOUSLY INNOVATING & IMPROVING With quick turnaround times, in-house design, and personal testing from our whole team, we always strive for something better in both our products and processes. EVERY EMPLOYEE AN OUTSIDE THE BOX MARKETER We don't just do things because that's how they've been done before. To help alleviate costs for the business and in turn our customers, we find better ways to create and deliver value. DESIGN THROUGH COLLECTIVE EXPERIENCE Every team member at Outdoor Vitals is able to test our gear as we continuously develop. Additionally we involve our customers themselves in our research and development in order to get a wide, collective picture of things need to be.
204. Cobra Archery
Cobra Archery has been a well-recognized name in the archery industry since 1974. We've been crafting the world's finest archery sights, releases, stabilizers and accessories for over 40 years. When you see a Cobra Archery release, please know that it was designed by an archer for an archer using only the finest materials with efficient motion and strong construction.
205. Evolution Outdoor
Evolution Outdoor is charging forward to bring you the best outdoor gear available. Experience the edge our products can bring to your outdoor adventure. Whether you're searching for the best tactical gear, premium coolers, fishing gear or the best rifle cases or gun cases, check out our growing line of innovative products. Established with the customer in mind, we strive to design and manufacture quality, solution driven products that allow our customers to achieve the ultimate experience.
206. Masterbuilt
Work to master. Care for what matters. Make for the makers.
207. Zoleo
We're committed to offering consumers and enterprise users affordable global messaging connectivity, plus a safety system you can count on, from the moment you leave cellular coverage to your return.
208. FORLOH
We are all hunters. Whether this be for wild game, big waves or powder days, the true reward of hunting is the adventure itself, meaningful time spent outdoors connecting with the natural world around us. The only outdoor apparel brand 100% Made in the USA. We are the Future of Hunting.
209. Quaker Boy
Quaker Boy Inc. is a manufacturer of wild game calls. Founded in 1976 and now located in Springville, New York. Quaker Boy continues to carry the very proud labels of, "Family owned and operated" and "Made in the USA". We pride ourselves on producing the highest quality and most innovative game calls in the industry.
210. Canvas Cutter
At Canvas Cutter we are fanatics about high-quality, durable, timeless gear that augments one's outdoor experiences and daily pursuits. We know that the quality of our products makes a difference in how you experience the outdoors and life, so we take every stitch seriously. Get yourself the best outdoor gear and sleep system on the market, and start enjoying life and the outdoors more than ever. Join now!
211. HEYBO
We believe our days are too short to do anything halfway, and everything we do flows from this notion. Be present. Chase your passions. Know commitment. Honor your family and your higher calling. Be resilient. Stay the course. Keep it original, and don't let "bored" live in your vocabulary. Whether it's trolling offshore or learning how to roast quail, Monday through Sunday should be filled with firsts and favorite activities. Adventures are worth making time for, and this life is worth living fully.
212. Big & J
Big & J's protein-based, nutrient-rich, moisture-tolerant formula attracts deer from great distances thanks to our powerful and intense "Get Noticed" aroma!
213. Tenzing
We are relentless in our pursuit to build the most fine-tuned, versatile hunting packs and accessories available. Every Tenzing product is torture-tested in the field to outlast a lifetime of the most brutal hunts. We re-work, re-design and re-test until we exceed every metric. This is the battle cry that pushes us deeper into the woods. We aspire to be strong, hard-working, determined and limitless " and believe the right gear should do the same. When it comes to the hunt, the right gear is Tenzing.
214. America's Best Bowstrings
Most of our employees are not only building our bowstrings, they are experienced archers, tournament shooters and hunters just like you. We believe that this gives us a competitive edge as we work together as a team to make sure our strings are the best that they can be! ABB is the leader in custom bowstring manufacturing, we are committed to serving our customers with the best quality bowstrings and unmatched customer service. The ABB team has a passion for archery and bowhunting that leads us to be innovative in our pursuit and development of the highest quality bowstrings available in the industry.
215. Grayl
We set out to revolutionize global water purification and in the process designed the most versatile, fastest, and easy to use purifier in the world. Tap into and safely drink from sketchy spigots, hotel sinks, murky rivers, wells, or lakes.
216. STAG ARMS
Since our founding in 2003, Stag Arms has specialized in the advancement of the AR firearms platform. Having pioneered the first left-handed Modern Sporting Rifle, The Stag Arms team continues to develop around different calibers on the AR platform for both our right and left-handed customers. Our rifles are 100% American-made, including each and every part assembled. We aim to provide recreational shooters, LEO, hunters and professional shooters with superior quality and competitively priced rifles.
217. Rhino-Rack
At Rhino-Rack, we believe there's an adventurer in all of us. It's what drives us to create world-ready outdoor gear, born and proven in Australia.
218. The Grind
The Grind is our passion, our life. Years of learning to hunt, making mistakes and applying hunting knowledge takes us to the lowest of lows and the highest of highs when getting that gobbler.
219. Kelty
We build great gear that's made to last and inspire you to rediscover the joy of spontaneous play. Every. Day.
220. Horus Vision
Horus Vision is an industry-leading innovator of targeting solutions. Our groundbreaking reticles are used by the most elite marksmen around the world. Combined with our patented ballistics technologies and revolutionary products, we enable marksmen of all disciplines to rapidly engage targets more accurately and with reduced correction time between shots. We offer our reticle patterns and technologies to the rest of the industry through licensing programs, allowing you to take advantage of our technologies in your optic of choice.
221. Weaver Optics
Welcome to the latest evolution of optics. Engineered to the strict standards of the legendary Weaver name. You trust us to perform time after time. The Weaver name has been part of your outdoor experience and shared the bounty of your hunt.
222. Dead Ringer
Operated and managed by passionate and fanatical outdoors enthusiasts, DRO embodies the Work Hard, Play Hard attitude.
223. Uncharted Supply Co.
Uncharted Supply Co. was founded with a mission of creating peace of mind and confidence during emergencies. With an expanding family of innovative products, collaborations and education, the brand has proven that emergency preparedness is no longer just for the doom-dayers and survivalists. Whether on an epic adventure, or caught in a storm, Uncharted will be your trusted companion every step of the way.
224. ShootSteel
Shoot Steel Inc. is the industry leader in high quality AR500 and AR550 steel targets, target stands, and other valuable range equipment. Our products can provide valuable feedback and practice to many different government agencies including both Law Enforcement as well as U.S. Military personnel, along with hobby and competition shooters alike. We strive to provide a product that is not only higher quality than our competition but also to make a product that will provide helpful feedback and improve the overall efficacy of their valuable time practicing on the range. What sets Shoot Steel Inc. apart from our competition? - Customer service - Strict material vetting processes - Knowledge of the product and the use it needs to withstand - Relentless testing before bringing products to market - 100% satisfaction guarantee
225. ZRODelta
The company's name 'ZRODelta' was originally derived from its first quick-detach scope mount, which provided a true return-to-zero mounting solution. ZRO means 'zero' and Delta means 'shift, change, or difference', or 'no difference' for short.
226. Razco
Ruggedly built and simple to use, Razco holsters are hand built in Bozeman MT using as many American made resources as possible. As a veteran owned and operated company we are building the American dream one holster at a time.
227. Coast Products
Since the very beginning, we've made innovations that make people's lives easier and jobs safer. And we're still at it. It all started with a salmon fillet knife on Oregon's coastline. And today it's world-class LED optical technology and pocket tools. One thing has never changed: COAST innovations are trusted tough.
228. Annihilator Broadheads
The Annihilator Broadhead is unlike anything else out there. Its single piece design flies quieter with increased accuracy delivering more damage all while penetrating deeper. We believe you will have a hard time finding a broadhead you will be more satisfied with.
229. SIK Broadheads
In our four years of development, we've worked to continuously improve to take our broadheads to the next level, a whole new level. SIK is a labor of love. We have worked tirelessly for four years crafting the perfect broadheads for archers like you. You know exactly what you want – technologically-engineered broadheads delivering nothing but clean harvests – but you haven't been able to find that anywhere. Until now. Until SIK.
230. Compass 360
Compass360™ produces Outerwear, Rainwear and Wade wear products for the U.S. Outdoor, Sporting Goods and Power Sports markets. Compass360™ focuses on quality outdoor products that are driven by performance and function, but targeted to meet the needs of the common outdoor consumer. Focused on quality outdoor products, driven by performance and function.
231. Midland USA
For over 50 years, Midland has taken a pioneering role in two-way radio technology, introducing CB radio and 14-channel FRS radio technology to the market. Today, Midland is the leading supplier of two-way radios, weather alert radios and an innovator in emergency radio technology.
232. All Season Feeders
In the late 1980's a full-time businessman and a part time hunter was inspired by an opportunity to hunt the rugged terrain of a small town in Mexico. Knowing feeder maintenance would be difficult, Burnell Gates set out to develop a feeder that would feed "all season long." With this goal in mind, Gates soon designed the first 800-pound broadcast feeder. This feeder was larger than any on the market at the time. Gates soon noticed an increasing interest in his creation and his hobby evolved into a growing business. The original goal to create a feeder that would feed "all season long" birthed the name of a company that too would withstand the elements.
233. Rogue Ridge
Rogue Ridge was founded after many years of packing game out of the backcountry.
234. Williams Knife Co.
When you first put a Williams Knife in your hand, you know you're holding something special and immediately begin to wonder, "Is this something I can use, or is it a work of art?" Each knife is specially hand-crafted with an emphasis on functionality and finesse. Williams Knife Co. is the project and passion of Chris Williams. Being an avid outdoorsman and appreciating the utility, quality and beauty of custom knives, Chris was always fascinated with the idea of blending steel and natural materials into something that is useful and can be considered a work of art. This interest led to his pursuit of honing the craft his grandfather taught him as a young boy, the craft of knife making. Chris holds himself to high standards. He insists that all of the knives that leave his shop will live up to two conditions– functionality and beauty. He's constantly experimenting with new materials, patterns and techniques with the goal of continually improving his products.
235. Nose Jammer
Nose Jammer contains Vanillin and other natural aromatic compounds that have the ability to effectively jam an animal's sense of smell. The compounds used in Nose Jammer are not alarming to game animals because they are found in lignin, a major support structure for all trees, grasses, and shrubs. The key is taking these prolific compounds game animals are conditioned to and delivering them at concentrated levels to overload the olfactory gland found in an animal's nose.
236. Suunto
Pioneering exploration has been in our DNA since 1936, when Finnish orienteer Tuomas Vohlonen set out to create a more accurate compass, and subsequently invented a new method for manufacturing liquid‐filled compasses. Today Suunto is at the forefront of design and innovation for sports watches, dive computers and instruments used by adventurers all over the globe.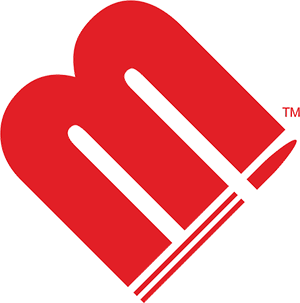 237. MagnetoSpeed
Forged in the fires of basic research, the Magnetospeed chronograph was born from frustration with commercial chronos and age-old laboratory techniques. Our patented sensor technology and novel mounting techniques have revolutionized the way users obtain their most important piece of DOPE, velocity. With the success of this unique product, Magnetospeed is expanding further into the sporting goods industry with a goal of pushing the boundaries of innovation and clever engineering.
238. Imperial
Imperial is a folding knife and fixed blade knife manufacturer that has been developing quality products since 1916. When you need a sharp blade, you need Imperial.
239. DR Power Equipment
DR Power has been manufacturing and selling professional grade outdoor power equipment since 1985. From our earliest days, headquartered in a Vermont log cabin, we have been dedicated to creating equipment of enduring quality and uncompromising performance. We believe that every minute spent working outdoors can be more productive, more enjoyable, and more satisfying when you have the right tools.
240. Kurgo
It all started with a pushy dog named Zelda. Kurgo founders and brothers, Kitter and Gordie Spater, grew up exploring the woods in Vermont along with the family dogs. Their entrepreneurial spirit and love of dogs motivated them to create Kurgo-although the brand's inspiration is credited to Kitter's dog, Zelda. Zelda had a dangerous habit of jumping into the front seat during car rides. After one too many close calls, Kitter built the first prototype of what would later become the Backseat Barrier in his garage. Since then, the Spater Brothers have grown Kurgo into a leader of travel and safety products that aim to solve the many problems dog owners face every day. The Kurgo brand can be summed up with just one word: go. This forward motion informs everything we do: the products we make, the causes and ideas we are passionate about, and the impact we hope to have in our customers' lives. We believe your dog is more than just a pet. She is your best friend, family member, hiking partner, and brewery tour buddy. You go everywhere together-maybe it's to the ends of the earth, maybe it's to the end of your street. We want to help you go safely, comfortably, and happily together. That's why we specifically design our products to make adventuring with your dog easier than ever before. We want our products to enhance your journeys with your pup through simple, durable, and need-based designs. We believe it's the greatest honor when someone invests their money in something we made, so we strive to honor our customers by creating consistently high-quality products backed by our lifetime warranty. Dogs have always been central to our lives, and we know how important they are to you. We hope you'll let us help you go even further together.
241. Halo Optics
Halo Optics utilizes the most advanced, premium range finder technology and materials available. With innovative ways to acquire range distances quickly and accurately. These advancements grant hunters and target shooters the confidence to take the shot.
242. Cajun Bowfishing
At Cajun Bowfishing, we bowfish. If we aren't comfortable using our products ourselves, why would you be? Our equipment is ruggedly field-tested to meet your highest standards.
243. Bucked Up
We aim to fuel all athletes, from weekend warriors to professionals, and keep their bodies performing at the highest level. We know how satisfying it is to achieve a goal once thought impossible. Our mission is to help athletes achieve all their goals and more.
244. JBL Spearguns
JBL International is an industry leader in speargun and diving equipment. We were established in 1971. Our company is located in Oceanside California
245. Elimishield Hunt
ElimiShield® now offers the industry's first FDA-compliant, direct-to-skin scent control with its CoreTM Body Foam, utilizing a proprietary nanotechnology that kills over 99.99% of odor-causing bacteria at the cellular level. ElimiShield® HUNT Core™ Body Foam is designed to be used before going out into the field, providing all-day protection from odor-causing bacteria with a single application. ElimiShield® HUNT Core™ Body Foam is powerful enough to eliminate odor-causing bacteria, yet is gentle on skin with an alcohol-free formula.
246. Ani-Logics Outdoors
Through the development of a health-based feed, Ani-Logics found a way to combine their passion for hunting and the outdoors with their strong scientific and animal health background. The result is an intelligent; quality deer feed company made up of real hunters, vets and scientists dedicated to bringing you the BEST deer feed on the market
247. Gamehide
At Gamehide, our philosophy is pretty simple. Design the best products, with the best fabrics and features to help you be more successful in the field. While doing this, we strive to keep our pricing moderate to give you the best value in the hunting clothing industry.
248. Ryan Kirby Art
From the wilds of Alaska, to the Rocky Mountains, to the Heartland of his home state of Illinois, Kirby has traveled far and wide to see fur, feathers, trees and water differently than the rest of us…and the same. The same adrenaline that's pulsed through the veins of hunters for generations is what makes Kirby tick. Only his purpose for being there is different. He is an artist - charged by God to preserve on canvas His wild places and wild things.
249. GK Calls
GK World Championship Calls was founded in 1999, by Todd Svoboda, who designed the original Giant Killer. He pursued his vision to develop a short reed goose call that would deliver the tonal quality and realism of the Canada goose. The call became an instant success amongst professional guides and competition callers, and is still in production today.

250. ALPS Mountaineering
Family-owned company dedicated to providing high quality gear for your next adventure.
251. Hawke Optics
Our mission is to produce the finest precision optics available anywhere in the world. We do this with relentless dedication to quality and innovation. We start with the finest materials and the highest quality standards. Precision designs result in products with outstanding performance in the field. And our world class No Fault Lifetime Warranty will give you peace of mind in your purchase.
252. Nutristore
Nutristore™ produces high quality freeze dried foods for a variety of uses from emergency preparedness, to DIY backpacking meals and healthy everyday snacks!
253. Otis Technology
We refuse to settle for "traditional" products and age-old formulas and we don't expect you to either. With a competitive drive and a never-ending passion for hunting and shooting, we are constantly looking for a better way to help you care for your firearms. We empower proud, passionate gun owners to get more from their firearms. More years. More precision. More rounds down range and more trophies on the wall. And, we do it with products that make it faster and easier to care for firearms. That's what we call Smart Gun Care.
254. Rokman
Rokman was born from the belief that you don't have to compromise. We were on the search for a pack that could not only handle the elements, but was lightweight and comfortable. Not being able to find anything on the market that would suit our on-the-go style of hunting. We set out to create a high performance pack that stood out for it's uncompromising quality and attention to detail.
255. Goutdoors Products
G•Outdoors, Inc. was founded in 2002 with a goal to create and manufacture the best sporting enthusiast products available. We use real-life experience in hunting and shooting to craft our product to perform beyond consumer's expectations.
256. AMEND 2
Amend2 magazines provide versatility to our customers who use them in many different applications. From the casual to competitive shooter, the law enforcement professional to the hunter or any other place in between. Amend2 magazines will meet the demands of any set of requirements for any circumstance while performing head and shoulders above the competition.
257. Pale Blue Earth
We realized that advances in technology could enable a better way for customers to meet their battery needs without creating unnecessary waste. We are on a journey to catalyze an important and long overdue change. Based in Park City, Utah surrounded by amazing aspen grove covered mountains and cold snow-fed rivers. We are driven in our work and by our exploration of these wild places to help protect and conserve the wild, the land, the water.
258. Norden
At Norden, we believe that hard conditions breed hardened people, and those people need gear that can withstand any condition.
259. Remington Coolers
260. Minox
MINOX – a German brand with a long tradition and decades of experience – is a manufacturer of optical and high quality fine mechanics precision led by the vision and values of famous German engineering culture. Decades of experience in development, construction and optical calculation as well as modern production technologies and an uncompromising quality control set high standards for reliability and durability. Today, the MINOX brand has firmly established itself in the field of hunting and sport optics with a core focus in the development and production of high-quality binoculars, night vision devices, riflescopes, as well as game and surveillance cameras. Uncompromising in design and production, the maximum possible excellence and precision is emphasized. Utmost quality, precision, solidity and longevity – these are the achievements of German engineering and constitute the system of values for the MINOX brand. That is MINOX. Past, present, future.
261. Kings River
Whether a weekend outing or an outdoor expedition, our gear is built to last. We believe you deserve to enjoy the outdoors, so we build functional gear at an incredible value. Whatever outdoor adventures are in your future, our gear is here to be a part of your experiences and fun.
262. LaserMax
LaserMax Products have grown to become a global leader in hardened and miniaturized laser systems, offering a comprehensive line of premium laser sights for home defense, personal protection and training use.
263. Therabody
A deep muscle treatment unlike anything you've ever felt. Feel better, move better, and recover faster with the quietest, most effective percussive therapy device in the world.
264. Gnarly Nutrition
Gnarly exists to create the highest quality sports nutrition products for all levels of performance. Nutrition that helps push through the failure, amplify grit, and celebrate messy triumphs. That's where our passion lies: in progressing each athlete's best, from the inside out. We are here for the long training runs, summit days, new PRs and every day in between. Our unequivocal commitment is to science-backed nutrition, delivered through transparent, natural, straightforward ingredient standards and rigorous product testing. Knowledge is powerful, so we back our commitment to product with a pledge to educate others about the benefits of functional nutrition. We find the most joy outside, and devote ourselves to sharing it: by increasing diversity in outdoor pursuits, strengthening environmental protections by amplifying the voices of environmental activists, and pushing our own behind-the-scenes sustainability goals. At Gnarly, we grow by pushing what's possible.
265. Buck Fever
The Buck Fever® brand, formerly known as HAWGS™ scents, has been producing a full line of pure synthetic deer and big game attractants for more than 20 years. Buck Fever® is now one of the oldest synthetic scent companies in existence. The Buck Fever® line of synthetic scents is currently comprised of 3 core whitetail attractants – Pre/Post Rut, Forehead Gland, and Full Rut. The big game attractants are Bear Juice, Elk Wallow Juice, Moose Juice and a Boar rooting scent.
266. Crosman
Crosman is an industry disruptor pioneering the air gun lifestyle. Go further with airpower.
267. Houston Safari Club Foundation
Houston Safari Club Foundation (HSCF) is a 501(c)(3) non-profit organization whose mission is to preserve the sport of hunting through education, conservation and the promotion of our hunting heritage. Our members come from a diverse background and have a wide variety of hunting, fishing, outdoor and other interests. But they all have one thing in common-their passion for the outdoors, a love of hunting, a commitment to the responsible management of our national resources, the education of future generations and the responsibilities of being hunter-conservationists.
268. KLEAN FREAK
The Klean Freak story began on a camping trip in Zion National Park. Our creator, a world traveler known to get himself in a lot of dirty, nasty, sticky icky icky, ooh wee situations, found himself in yet another freakin' funky predicament after a long hike. If only there were a product, he thought, that provided single use body wipes infused with amazing, natural ingredients and conveniently packaged for the on-the-go individual. Well there wasn't, so he smelled. BUT, the seed was planted, and it set us on our mission to cure the world of nasty B.O., one product at a time. Klean Freak teamed up with some dang good scientists to formulate the "best of the best" body wipes that gives you a refreshing, confidence-boosting kind of klean. We tapped into some amazing ingredients that hydrate the skin while also ridding it of bad bacteria, cleared by the FDA and safe for even the most sensitive skin. Plus, our amazing scents leave you smelling freakishly fresh... And not like a baby's butt. We think that's a huge plus. So go ahead. Run that to-do list to the ground after going hard at the gym. Get drinks with friends after a long day at work. Wipe away the stresses of your strenuous labor. We've got you.
269. Easton Archery
Since 1922 Easton has lead the development and innovation of precision built arrows and archery equipment. Easton is dedicated to engineering the very best in accurate dependable equipment and accessories for the serious user. Proprietary USA manufacturing of precision aluminum and advanced carbon fiber arrow technology deliver the very best for when it really counts.
270. Crimson Trace
Crimson Trace - The Firearm Industry Leader in Electro-Optics Since 1994, Crimson Trace has provided the industry's finest laser sighting systems for pistols, revolvers, and long guns. Based in Wilsonville, Oregon, our products are acclaimed for their world class quality, design, and consumer support. Crimson Trace laser sights are favored by military and law enforcement agencies as well as thousands of responsible gun owners throughout the globe
271. HEVI-Shot
As hunters, we invest a lot of time, money and energy to put ourselves in position for success. HEVI-Shot® was founded by passionate hunters with an unquenchable desire to achieve that edge. And, in that moment of truth when you have a shot and it's all on the line, the best ammunition makes all the difference. HEVI-Shot is synonymous with high performance. We meticulously design each product to outperform any ammunition competitor in its class. As the leader in non-lead pellet technology, we deliver more lethal shot on target, at any yardage, for any game. We also lead in conservation, partnering with the hardest-working organizations in the industry to help preserve and enhance habitat to put more wildlife in the field. Everyone has a HEVI-Shot story. It always describes an incredibly difficult shot-long distance, high winds, a triple-something clearly out of the ordinary that HEVI-Shot products made possible. That's why we're the ammunition for serious hunters who believe I didn't come this far to miss!®

272. Remington
From muskets to modern day, generations of hunters and shooters have trusted legendary Remington ammunition. Loaded in Lonoke, Arkansas by American workers, our wide array of pioneering sporting and hunting ammunition promises to get the job done every time the trigger is pulled. At Remington Ammunition, we're here for everyone who loads a round of ammo into a handgun, rifle, or shotgun. We've been here since 1816. Together, Remington and America have fought and won wars, put food on millions of tables and brought countless generations together at the range and in the field. We are proud of each and every round that rolls off our factory line. Bringing a renewed focus to ammunition, innovation, and quality, we are reinvigorating our company so you can continue to trust our brand and our products – all while staying true to Remington's legendary heritage and stature as an American icon. Welcome to a New Era of Remington.
273. Morrell Targets
Our focus is even more strongly keen on keeping our products ahead of the competition by developing new technologies, new designs, and new innovations. We believe every industry has a trendsetter for their category. We are that trendsetter!
274. Kamado Joe
Kamado Joe® isn't just a line of products. It's what happens when two guys who love to grill get serious about creating the world's best ceramic cooker. Better quality. Smarter features. More innovative accessories. That's the story of Kamado Joe®.
275. Xpedition Archery
Xpedition Archery is a manufacturer of high-performance compound bows. By taking our machining knowledge of high tolerance complex engineered parts and applying it to the archery application, we strive to achieve archery perfection.
276. Swhacker
The combination of superior materials, the industry leading two-slice technology, surgically sharp blades and cut on contact broadhead tip are what make Swhacker broadheads the best mechanical broadheads on the market today for bowhunters.
277. Airflo USA
Isn't it time to mend your line? For over 70 years, the majority of fly fishing lines have been made from PVC -- a chemical that requires plasticizers to make lines functional. From the minute they are made, a PVC line begins to breakdown, leaching plasticizers into the environment and contaminating you and the waters you fish. Once the line has shed enough of these, it begins to breakdown and becomes prone to cracking, even failure. If that's not enough, as it decomposes PVC is known to release Dioxins, a group of lethal bioaccumulating toxins. Consequently, it's virtually impossible to safely recycle a PVC line. All of which is why Airflo never uses PVC. Instead, our lines are made from Polyurethane, and inert, stable, fully recyclable material that requires no plasticizers and lasts longer than PVC
278. HuntStand
HuntStand is the #1 hunting and land management tool in North America. HuntStand's free app offers dozens of useful features for every hunter, including powerful mapping tools, weather and solunar info, hunt area sharing, ScentZone and more. Upgrading to HuntStand Pro gives users nationwide private and public lands data, over 16 mapping base layers, real 3d views, offline mapping, a sophisticated trail camera management and game predictor system, stand reservation management and more. Have your hunt area built out in HuntStand? Order a high resolution printed map in a variety of formats. Perfect to hang on the wall at the camp, or lay over the table when planing with friends!
279. Okuma Fishing Tackle
LIFE IS A CHALLENGE. THE WORLD. THE UNIVERSE. THE OCEANS. THE WIND. AT OKUMA, WE UNDERSTAND THIS. BUT THAT IS WHAT INSPIRES US. THAT'S WHY EVERYTHING WE DO IS A STEP TOWARDS SOMETHING BETTER. THAT'S WHY, FOR US, EVERY DAY SHINES BRIGHTER, EVERY CAST, WIN OR LOSE, OFFERS A NEW OPPORTUNITY. AND EVERY CHALLENGE LEADS TO A GREATER ONE. OKUMA RISING WITH EVERY CHALLENGE
280. Heated Core
Designed for all-weather enthusiasts, Heated Core delivers revolutionary next-to-skin warmth without added bulk. We use undetectable carbon fiber heating elements to deliver sustained heat where you need it most.
281. Breeo
We are committed to pioneering the best ways to enjoy wood burning fire.
282. Rack One
283. Tink's
Established in 1972, Tink's® has been the #1 brand, and #1 performing line in deer scents and lures. Trusted by generations of hunters for nearly 50 years, Tink's® lures meet the needs of every phase of the hunt along with a broad variety of dispenser options. Tink's® natural whitetail lures are certified CWD-free, extensively tested for effectiveness, and simple to use. Whether you're hunting trophy whitetails, black bears, big bull elk, monster moose, pigs or predators, we have a product to help you succeed. Proven Innovation. Proven Results.
284. Covert Optics
285. Rocky Mountain

286. Trufire
TruFire is the largest manufacturer of bowhunting releases in the world, and all of its products are proudly made in the U.S.A. Every TruFire release is designed to provide years of trouble-free use and dependability. Before any new design can wear the TruFire logo, it is tested extensively on the company's exclusively designed pneumatic release tester that can automatically load the release, rotate the head, apply a staggering 200 pounds of pressure and fire the trigger in mere seconds, for a total of 20,000 cycle on each release. All of this testing proves that each TruFire release will be absolutely reliable the moment you need it most.
287. Nockturnal
Nockturnal is a leading designer and manufacturer of lighted nocks for arrows and crossbow bolts. Nockturnal's unique, patent-pending, bow-string-activated, linear switch is piston driven and ensures L.E.D. illumination every time. With no assembly required, Nockturnal nocks feature super-bright LEDs and long-life lithium batteries for superior illumination that lasts. Nockturnal also manufactures the Predator line of lighted crossbow bolts.
288. Block Targets
The world's number one archery target brand, BLOCK targets feature a patented open-layered design that stops arrows with friction, rather than force. PolyFusion™ Technology results in longer target life. The layers inside each BLOCK target are uniformly fused together, and arrows find their way between layers. Fusing the internal layers to the inner target wall results in more uniform layer compression, which in turn, means easier arrow removal, leading less shooter fatigue and better practice. A FeraDyne Outdoors brand, the BLOCK targets are proudly manufactured in the U.S.A.
289. Muzzy Broadheads
Founded in 1984, Muzzy is the number-one name in fixed-blade broadheads, and it is a pioneer in the bowfishing market. Muzzy manufactures a wide array of broadheads, from the tried-and-true three- and four-blade legacy models to newly designed, ultra-accurate three-blade broadheads and even a line of hybrid designs, all with a variety of grain-weight choices. Muzzy also manufactures a line of ready-to-shoot arrow/broadhead/field-point packages for both vertical bows and crossbows. The Muzzy Bowfishing line includes just about everything a bowfishing addict could need from numerous styles of tips, to lines, to arrows, to rests, to reels, right up to complete bowfishing packages.
290. Muzzy Bowfishing
Founded in 1984, Muzzy is the number-one name in fixed-blade broadheads, and it is a pioneer in the bowfishing market. Muzzy manufactures a wide array of broadheads, from the tried-and-true three- and four-blade legacy models to newly designed, ultra-accurate three-blade broadheads and even a line of hybrid designs, all with a variety of grain-weight choices. Muzzy also manufactures a line of ready-to-shoot arrow/broadhead/field-point packages for both vertical bows and crossbows. The Muzzy Bowfishing line includes just about everything a bowfishing addict could need from numerous styles of tips, to lines, to arrows, to rests, to reels, right up to complete bowfishing packages.
291. Carbon Express
292. Rage
Rage Broadheads are the award-winning, number-one-selling expandable broadheads, which feature SlipCam technology and revolutionary rear-deploying blades that fly like field tips yet are fully expanded at the moment of impact. Available in two- and three-blade designs, Rage Broadheads provide huge entry holes, gaping wound channels, exceptional penetration and better blood trails. Rage also manufactures a line of ready-to-shoot arrow/broadhead/field-point packages for both vertical bows and crossbows.
293. Axe Crossbows
Forged for the fury of the field, Axe Crossbows have been engineered from the ground up to deliver an unparalleled shooting experience. Balance, accuracy, safety, speed, durability and stealth – like nothing the hunting world has experienced before.
294. Quake
295. Durasight
296. Powerbelt Bullets
297. Eastman Outdoors
Eastman Outdoors® is an industry leading provider of outdoor cooking hardware, flavoring systems and processing solutions for wild game & gourmet cooking.
298. IQ Bowsight
The IQ Bowsight has changed the archery world with its revolutionary Retina Lock™ Alignment Technology, which will dramatically extend an archery hunter's effective range by putting them in perfect alignment for every shot. The Retina Lock can help identify and eliminate the bow torque or inconsistent anchor points that lead to inconsistency and a loss of confidence beyond 40 yards. IQ Bowsights revolutionary Retina Lock Alignment Technology puts you in perfect alignment for every shot. This makes IQ Bowsights the most accurate bowsights in the industry.
299. GlenDel
Setting the standard in 3D archery targets, the GlenDel currently offers four different sizes of full-size 3D deer targets all with replaceable body inserts. With the high-density compressed-layer core, GlenDel targets offer not only the longest-lasting 3D targets on the market, but the GlenDel Full Rut-standing at 37 inches at the shoulders-is also the largest and most realistic whitetail target. A FeraDyne Outdoors brand, the GlenDel targets are proudly manufactured in the U.S.A.
300. Black Hole™ Targets
301. Hurricane™ Bag Targets
302. Wac'Em
303. Shooter Targets
304. Polaris® RANGER®
Polaris is the world leader in off-road powersports, with RANGER being the #1 utility side-by-side for farmers, hunters and homeowners for over a decade. With machines delivering all-day comfort, as well as industry-leading power and capability, RANGER is built to take on any job and any terrain.
305. Trophy Taker
Trophy Taker is committed to bringing Bowhunters products that are hunt tested, and Target/3-D archers tournament proven accessories. Trophy Taker was started with the introduction of the original Trophy Taker Fall Away arrow rest well over a decade ago. Currently Trophy Taker offers a full line of hunting and target arrow rests as well as T-Lock Broad-heads, Sights, and several other accessories.
306. Dead Down Wind
Manufacturers of the most effective scent prevention & scent control products for hunters & outdoorsmen. Dead Down Wind is one of the premier manufacturers of Scent Elimination products. Our products are all natural, chemical free and use proven enzyme technology to allow the hunter to get close, very close, to their future mount. At Dead Down Wind. our goal is to strive for a zero scent environment using ESP technology and enzymes as the catalyst to change odors at the molecular level.
307. Scent Crusher
The new leader in scent elimination. Developed from NASA based research, Scent Crusher products feature scent-crushing Ozone Activated Technology. Our Ozone Activated Technology effectively eliminates all odors on your gear. Sweat, soaps, food, perfume – you name it, Scent Crusher eliminates it by killing the organisms that cause odors including Bacteria, Flu and Virus. 100% chemical-free, Scent Crusher leaves no scent, chemical residue or harmful byproducts.
308. Ramcat Broadheads
The Ramcat is the next step in broadhead evolution. This is not your average cut on contact or chisel tip broadhead. This technology gives you more than both of them, with unparalleled flight, penetration performance. This head is the hardest hitting most accurate fixed blade on the market with the industry leading 1 3/8″ cut diameter for a 100 grain fixed head.
309. CVA
For over 37 years CVA has been dedicated to providing the best muzzleloader value on the market. And, for the better part of this decade now, we've been delivering that same value story with our center-fire offerings! We can do this because we build our rifles in a company-owned, state-of-the art production facility nestled in the mountains of northwestern Spain -- a region of Europe that has a rich history of fine gun making. By utilizing the most modern and most technically advanced manufacturing equipment available, we produce more muzzleloading guns than any other factory in the world – which in turn allows CVA to provide today's shooter with more features and quality for the dollar than any other manufacturer. In order to build precision guns, precision components are a necessity. Therefore, all of our gun components, whether manufactured on-site or sourced from other quality manufacturers, are produced under ISO-9001 quality standards. These precision components, combined with our precision manufacturing and assembly processes, assure you of a "performance for the price" that is unmatched by any of our competitors. Of course, accuracy is what really matters with a hunting rifle, be it a muzzleloader or a center-fire – and, regardless of price, no gun is a "bargain" if it's not accurate. That's why every CVA must be capable of delivering unsurpassed accuracy in the hunting situations for which it was designed. Whether it's an entry-level Buckhorn 209 Magnum or our top of the line APEX Interchangeable Barrel Rifle System , CVA guns consistently outshoot competitive models – many of which sell for more than twice the price. And all of our premium models feature Bergara Barrels, which we back with an industry leading accuracy guarantee. But CVA goes way beyond simply making a very accurate and affordable rifle. We also offer an extensive line of tools, accessories and cleaning products to help you operate and maintain your muzzleloader for years of safe and trouble-free operation.
310. Covert Scouting Cameras
Covert provides top-quality trail cameras and exceptional customer service and support. We are now the leader in wireless trail camera technology. Remain best in the game with Covert Scouting Cameras.
Would you like to see your brand on this list? We can help you add hundreds of Verified Pros to your program, expanding your reach with ease. Learn about The Grid with Guidefitter.
With access to a variety of manufacturers, you can get outdoor pro deals on a wide array of brands, all in one spot—there's no longer a need to reach out to every individual manufacturer. That means getting the equipment you need, much sooner.
As a guide or outfitter, you serve as the face of the outdoor industry with your clients. Whether your specialty is hunting or fishing, you can access a variety of must-have gear items for your next expedition. Use Guidefitter's Guide & Outfitter Programs and Industry Pro Deals to get the gear you deserve for a great price.